HoundHaven
Adoption Process
#1
Review our adoption policies.
#2
Pay the $25 NONREFUNDABLE application fee.
This fee will be credited toward the adoption fee.  If the applicant is approved for adoption but doesn't get the dog of their choice, the application fee will be applied to subsequent applications within a four month period.
#3
Fill out the online application form.
We will respond to your application by email.  If you have not heard from us within 3 days of submitting your application, please email us: houndhaveninc@aol.com

Please note: We only allow adoptions in Florida due to the home visit requirement.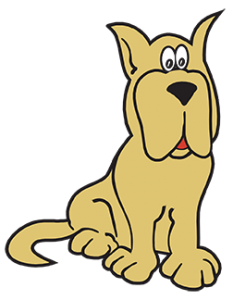 If it looks like a potential match, we will contact you by email or phone to invite you to come meet the dog or to schedule a home visit if you have already met.
If after the home visit it looks like a match to both of us, the adoption fee is $300 and includes spay/neuter (except puppies less than one year old), vaccines and microchip.  

If we receive multiple applications for a dog, we will process them simultaneously and will attempt to choose the best fit for the dog. See our Adoption Policies for the criteria we use.
The process normally takes 1-2 weeks. We process applications as soon as possible, but we are all volunteers and the care of the dogs is our first priority.

We reserve the right to deny adoption to any person for any reason at any time.
Please note:
If a dog was brought to the shelter as a stray, we adhere to the following policy regarding returning the dog to a party claiming to own it.
The owner of such dog may reclaim by:
1.emailing houndhaveninc@aol.com within 5 days of the date the dog came to Houndhaven,
2. identifying the dog accurately,
3. providing proof of ownership,
4. promptly arranging a mutually agreed upon time to pickup the dog,
5. coming to pick up the dog at the scheduled time, and
6. signing a form acknowledging ownership and indemnifying Houndhaven in the event another party claims ownership.