Type:  Lab 
Age:  3-4 years old
Sex:  Female
Size:  74 lbs.
Color:  Chocolate
Female chocolate lab Aspen is beautiful but she hasn't let her good looks go to her head–she is super sweet and friendly.  She's approximately 3-4 years old and weighs just under 75 lbs.  Aspen is excellent on a leash.
She came to us from northwest FL where she had been a stray.  Animal control there said she seems to be well behaved with other dogs. 
Aspen tested negative for heartworms and is now on monthly heartworm prevention.  All our dogs are spayed/neutered, microchipped, and brought up to date on vaccines prior to being placed in a home.
If you would like to bring this sweet pea into your life, please review our policies and submit an application.
Arrived:  June 5 2021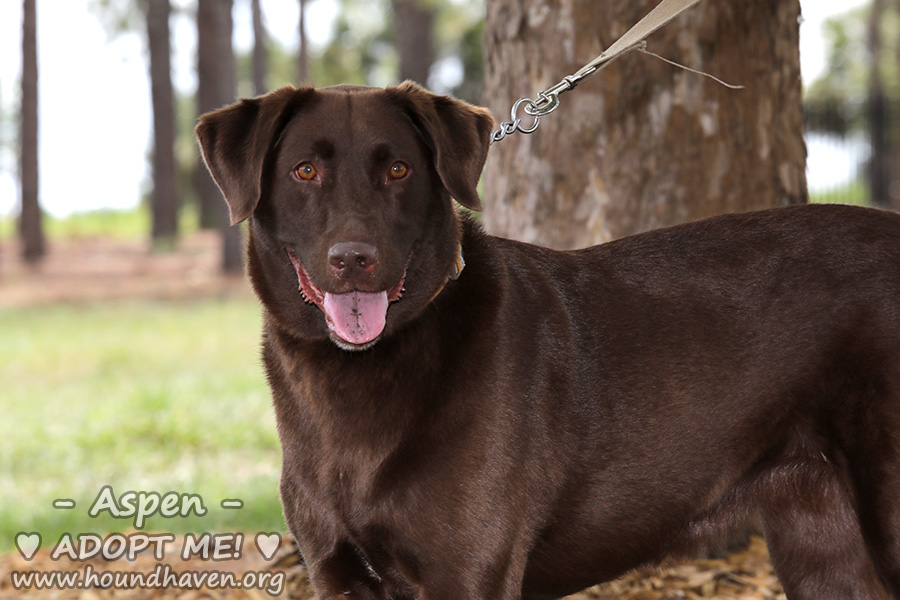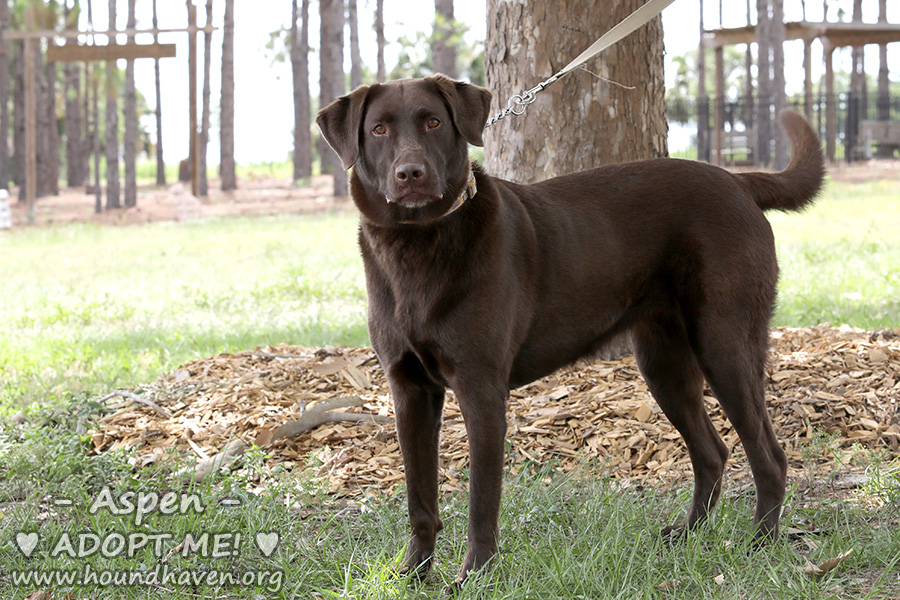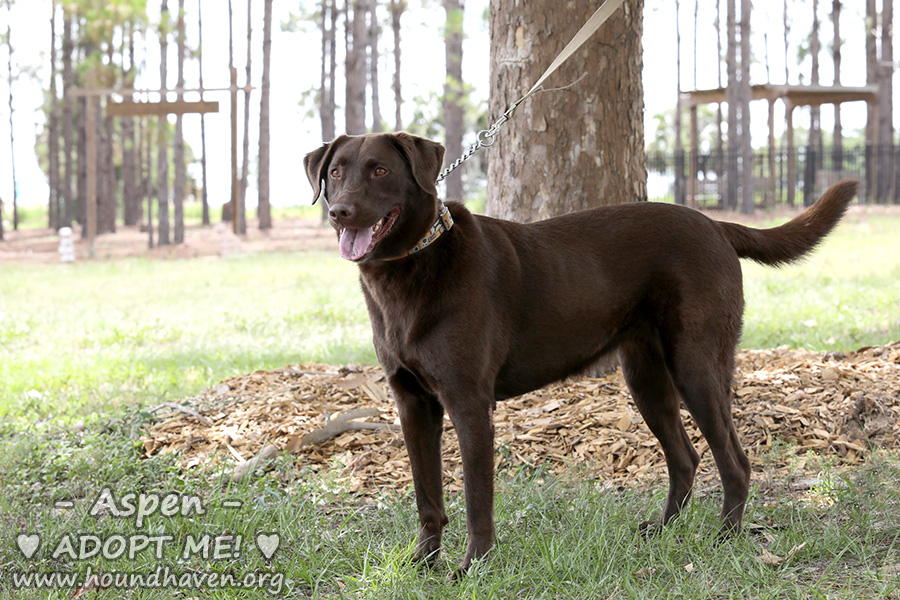 Complete Adoption Form For This Dog