Type:  Lab
Age:  8 years old
Sex:  Female
Size:  67 lbs.
Color:  Yellow
Sweet, sweet Ariel lost her home when her owner was hospitalized.  She's being very brave and trying to adjust to being in a shelter environment but her greatest wish is to be back in a home with a family of her own.
Ariel is an adult spayed female yellow lab that is approximately 8 years old and weighs 67 lbs. 
We know that she is housebroken, didn't live with any other dogs in her prior home, and she knows "sit" and "paw".  The vet at animal control said she was excellent for her exam and even gave her paw to have her nails trimmed.
Ariel is a great dog.
Arrived:  October 21 2020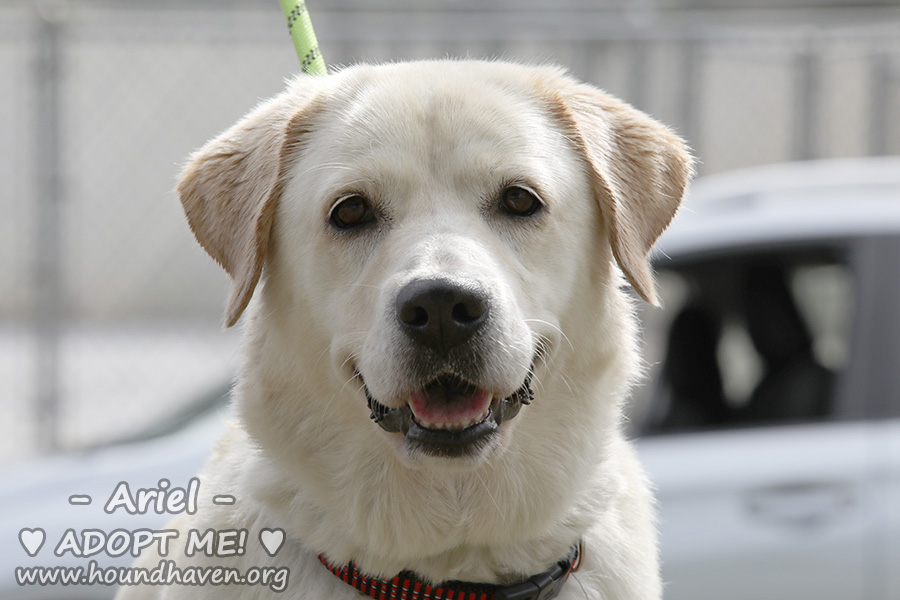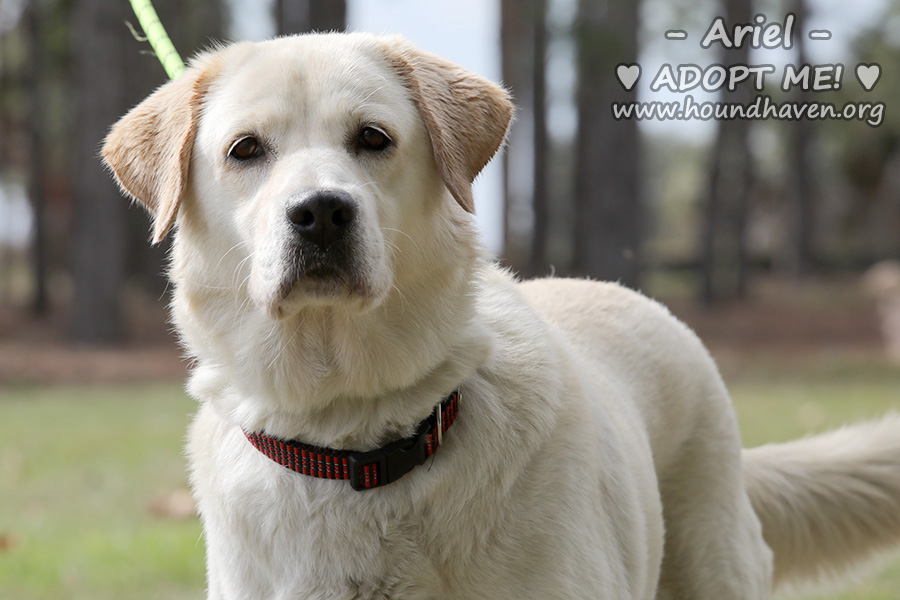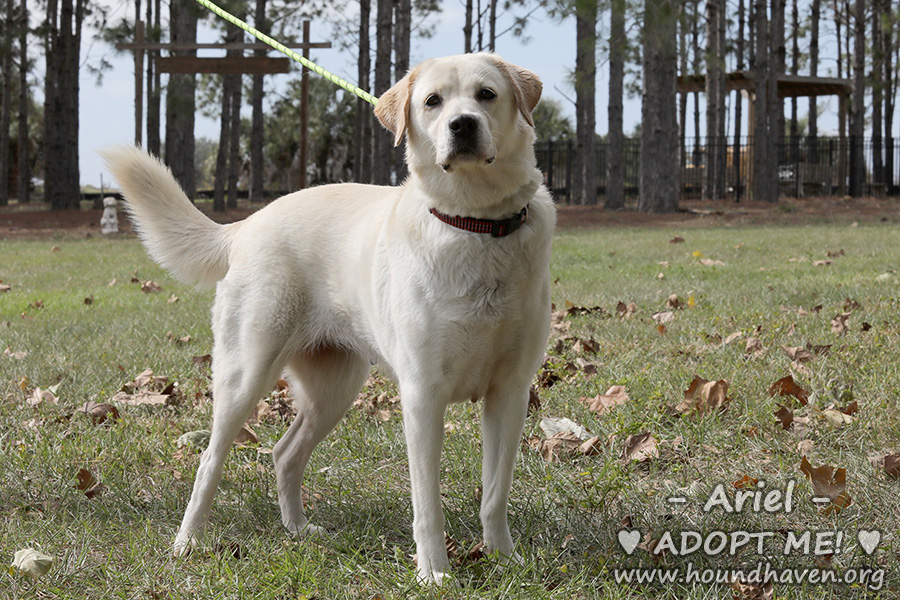 Complete Adoption Form For This Dog