Type:  Lab
Age:  6-8 years old
Sex:  Female
Size:  62 lbs.
Color:  Black
Precious Josey will be the perfect companion.  She's just the right age where she's happy to go for walks and just as happy to be a cuddle buddy and relax with you at home. 
Josey is a spayed female black lab estimated to be 6-8 years old.  She weighs 62 lbs.
She was a stray in central FL and picked up by animal control before coming to Houndhaven.
This sweet sugar-face is friendly and happy and ready to have fun and enjoy life with her very own human.   
Arrived:  June 10 2021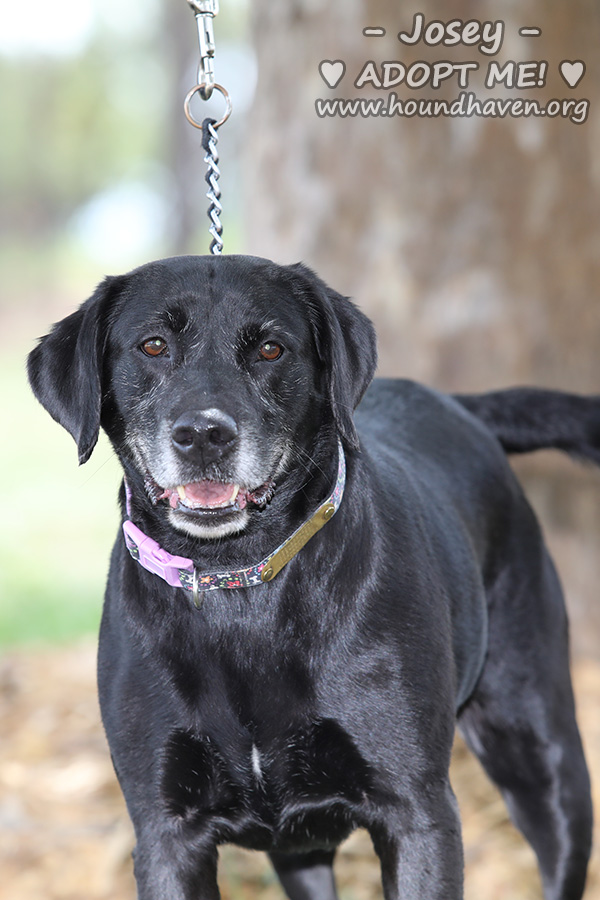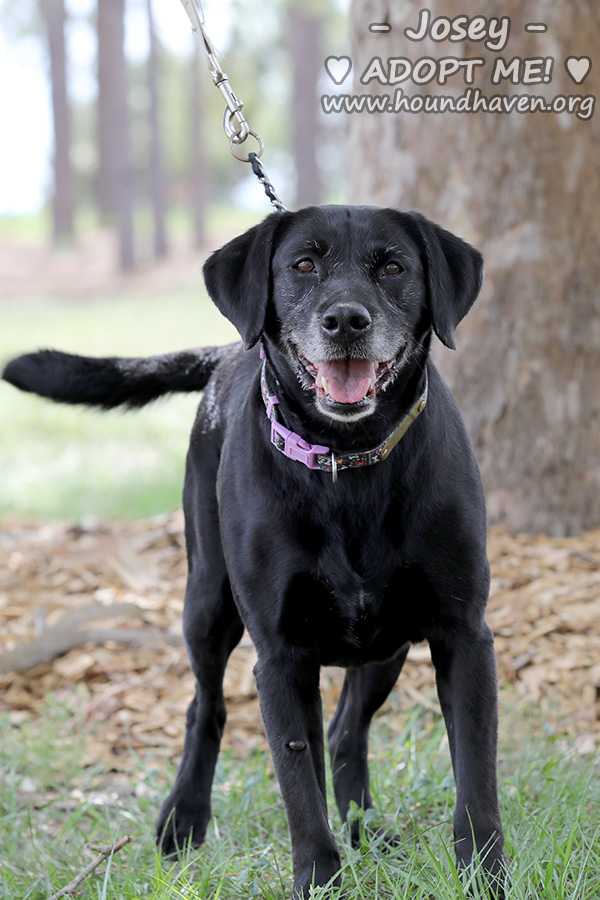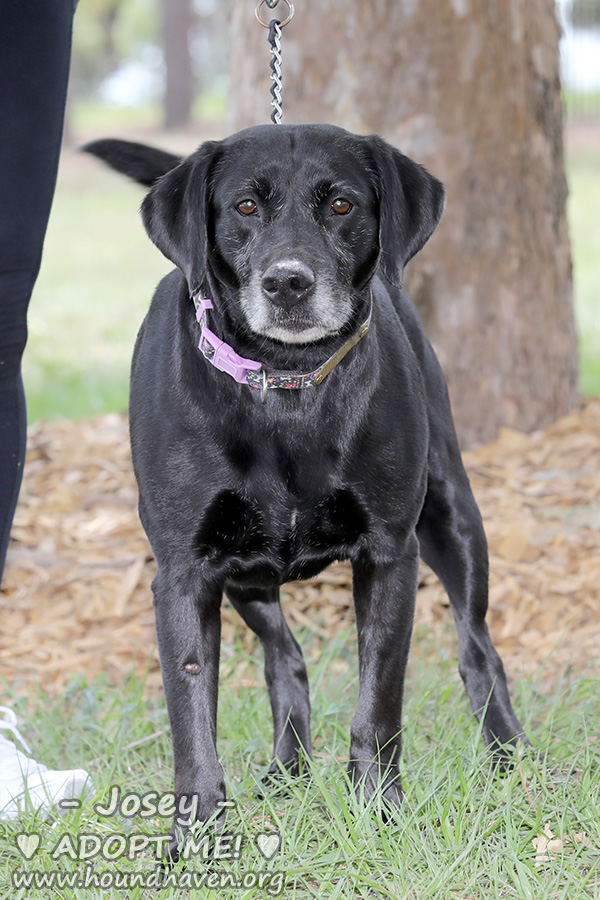 Complete Adoption Form For This Dog