Type:  Silver Lab & Chocolate Lab
Age:  Elliott – 2-4 years old, Emily – 1-2 years old
Sex:  Male & Female
Size:  Elliott – 80 lbs., Emily – 67 lbs.
Color:  Elliott – Silver, Emily – Chocolate
Adorable Elliott and Emily came to us together from animal control.  Elliott is a very handsome male silver lab and Emily is a very pretty female chocolate lab.  They were strays before they arrived at animal control so we don't know if they're related, but we do know that with all these changes in their environment, Emily finds a lot of comfort from being with Elliott.
Both dogs are super sweet and want love.  Elliott is a confident guy.  He weighs just under 81 lbs. and is neutered.  Emily is working on building confidence.  She weighs 61 lbs. and will be spayed very soon.  He is estimated to be 2-4 years old and she is in the 1-2 year old range.  Both are heartworm negative.
Since Emily gets so much courage and comfort from being with Elliott, it would be perfect if they could find a home where they can stay together.  These two lovable cuties deserve a life where they can feel safe and wanted. 
Arrived:  February 20 2021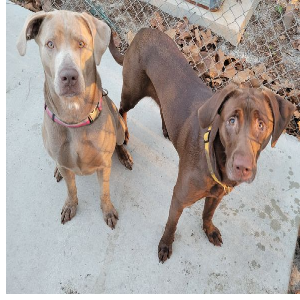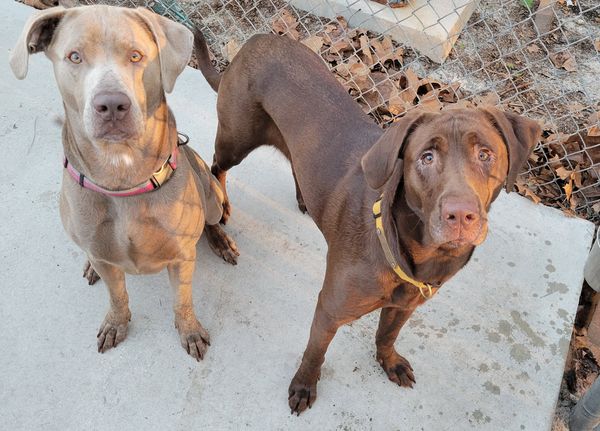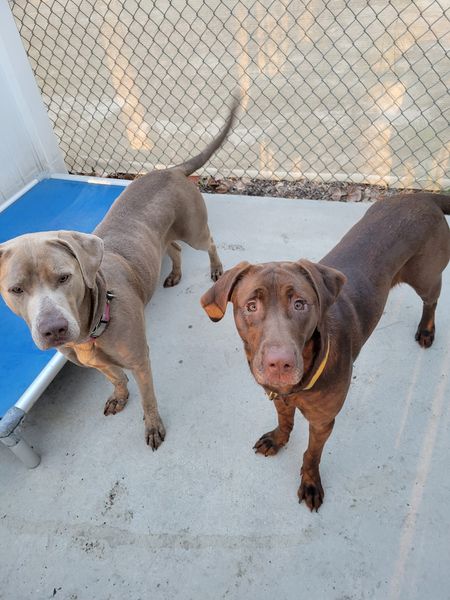 Complete Adoption Form For This Dog