Type: Lab Mix
Age: 2 Years Old
Sex: Female
Size: 53 lbs.
Color: Black
Meet Gina!  She's one super sweet pupper full of love and energy and always ready with an endless supply of kisses.  Gina even held our photographer's hand for one of her photos. 
She is estimated to be  two years old and is a female black lab mix.  She's a petite 53 lbs.  She sits on command, readily offers her paw to you and has the most adorable way of relaxing with her back legs out behind her like a frog – a furry one!
Gina came to us from a northwest FL animal control and had been a stray from Panama City prior to that.
She tested positive for heartworms and will be undergoing treatment next week.  She should be ready to go to her forever home around the beginning of July.
The family that adopts Gina will be a very lucky family.
 Arrived:  May 22 2021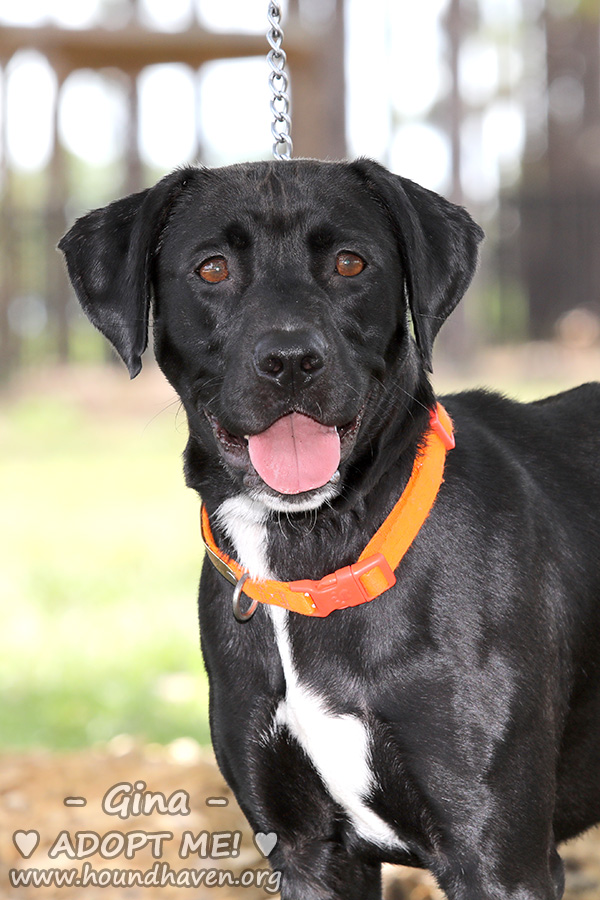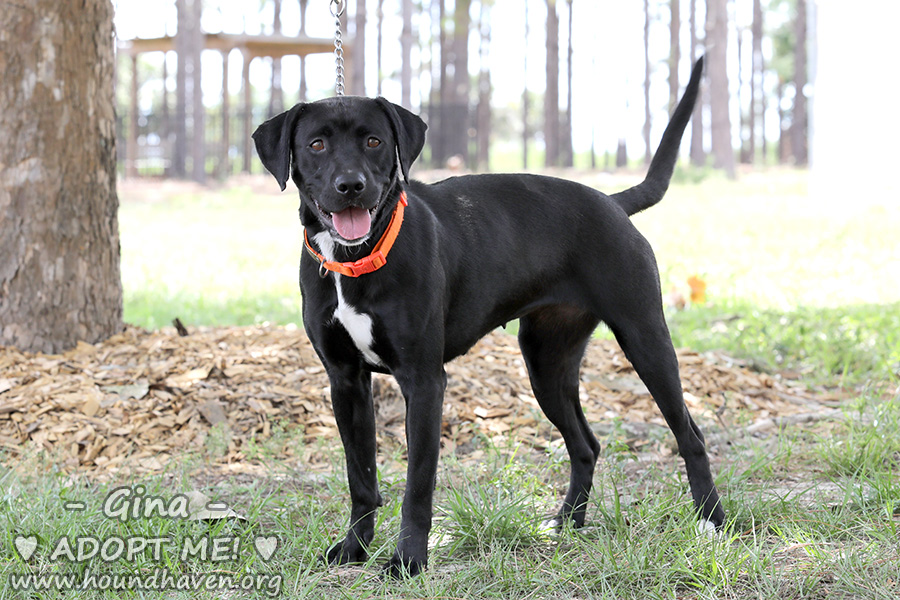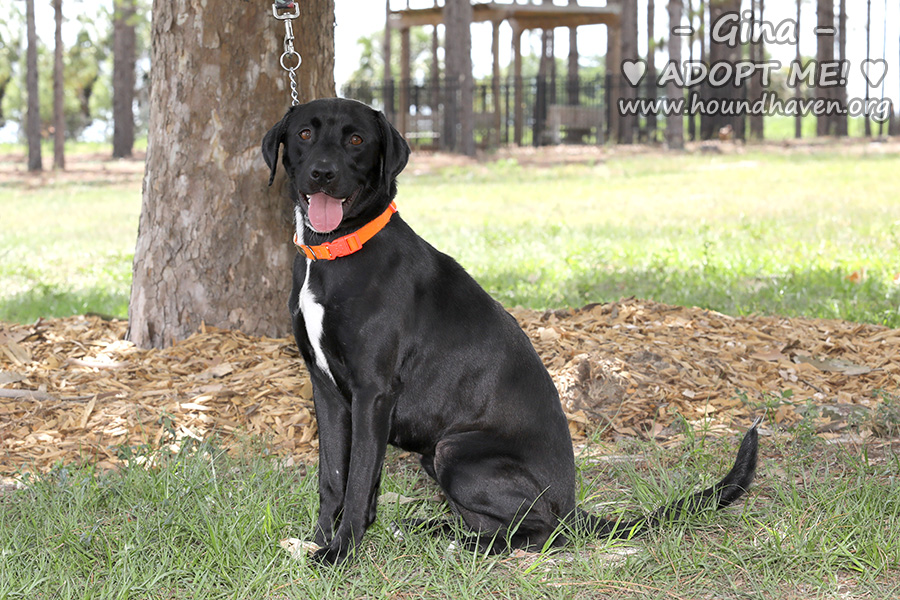 Complete Adoption Form For This Dog