Margo
Flat-coated Retriever
Type:  Flat-coated Retriever
Age:  10 years old
Sex:  Female
Size:  79.5 lbs.
Color:  Black
Adorable Margo has found herself at Houndhaven after her owner passed away.  She's a super friendly flat-coated retriever.  She's housebroken and good with men, women and children.
Margo is ten years old and all she needs is love and a comfy bed to relax on.  When you adopt a senior dog, you know what you're getting.  They're settled, calmer than a younger dog and are extremely grateful. 
She weighs 79.5 lbs.  Margo has a torn ACL but it doesn't seem to affect her mobility much.  Margo is spayed, up to date on vaccines and on monthly heartworm prevention.  She'll be the best companion ever. 
Arrived:  October 15, 2020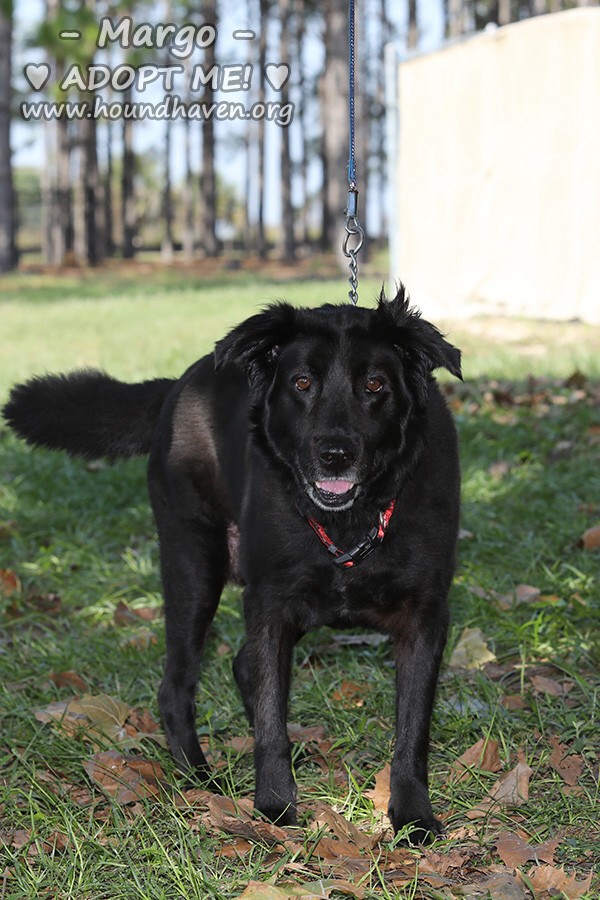 Complete Adoption Form For DOLCE