Type:  Lab 
Age:  2 years old
Sex:  Female
Size:  63 lbs.
Color:  Black
This sweet-faced cutie is Milli.  Milli made the trip from north Florida down to Houndhaven so we could help her find a new family and start the next chapter of her life.  She was turned in to animal control by her previous owner who could no longer care for her. 
Milli is a bouncy, very lovable female black lab, approximately 2 years old.  She weighs 63 lbs.
We know that Milli lived with another dog at one point in the past.
She doesn't understand why she's at a rescue now and just wants to be with someone who will love her forever.  If you can be that family for Milli, review our policies and complete an application.
Arrived:  June 3 2021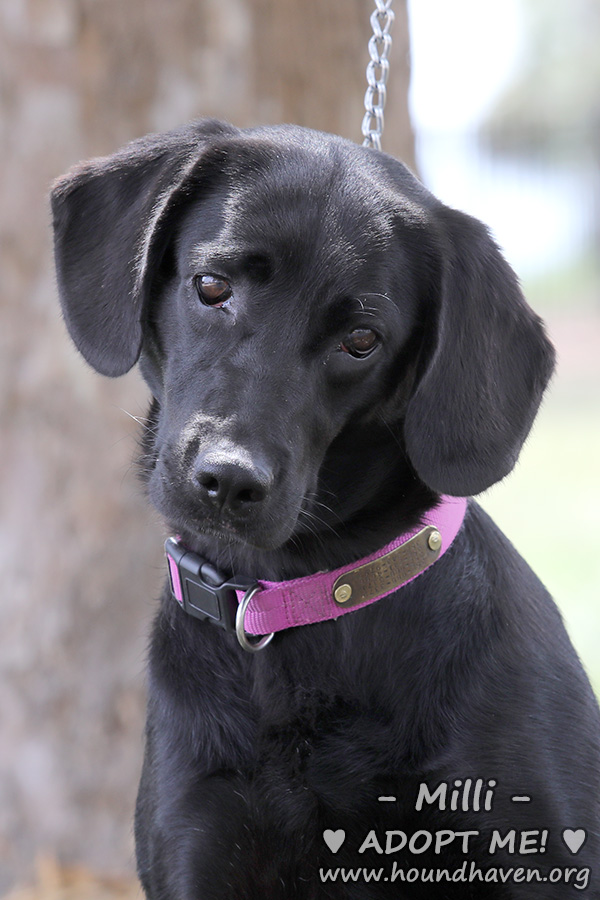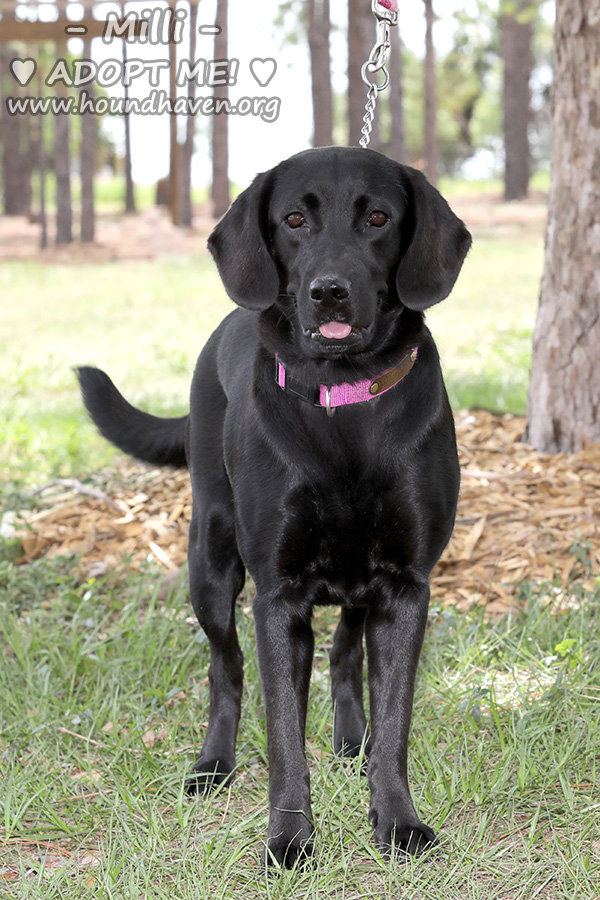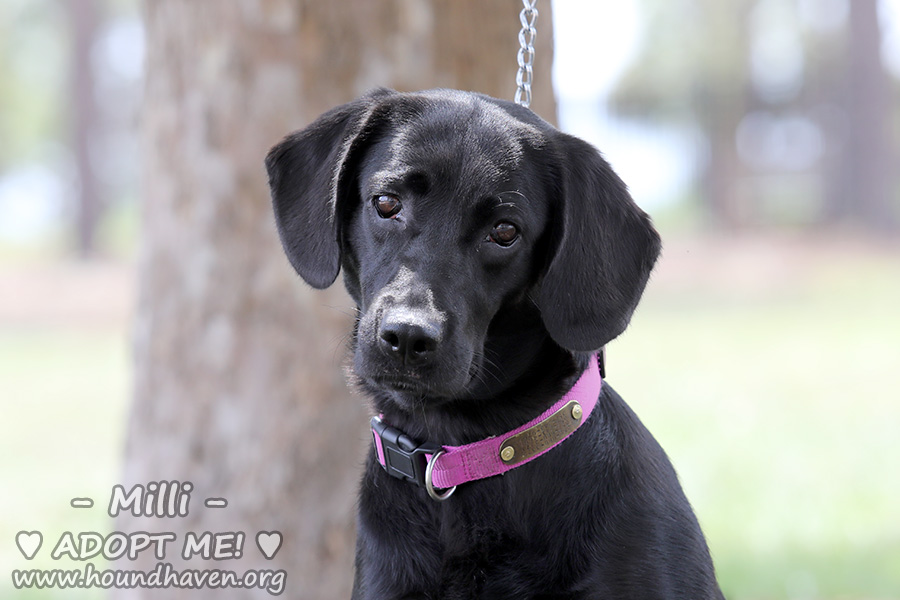 Complete Adoption Form For This Dog