Miss Bear
Golden/American Bulldog Mix
Type:  Golden/American Bulldog Mix
Age:  9 years old
Sex:  Female
Size:  114 lbs.
Color:  Golden
Miss Bear's owner sadly passed away and Bear has found herself starting a new chapter in her life at 9 years old.  She's a spayed golden retriever/American bulldog mix that is easy-going and people and animal friendly.  She is housebroken and her previous owner's family said she has lived with a small dog and a cat.  Bear is loving and full of kisses and tail wags.
She has got some arthritis (like most of us who are her age) and is about 18-20 lbs. overweight, tipping the scales at 114!  Her foster family is working on more exercise and less food, and we expect her to be feeling better and looking slimmer soon.  She is also going to get a big benign fatty tumor removed, so that should drop at least a pound or two!  Miss Bear is currently getting much needed extra TLC at her foster home, and she is starting to play with toys again and explore her new territory.
If you would like to be Miss Bear's valentine and help us help Bear, you can go to Houndhaven's Facebook page where you can donate through givinggrid.com.  Any amount is very much appreciated.  If you would like to adopt Bear, please review our policies and complete an application.  You won't regret it!
Arrived:  February 5 2021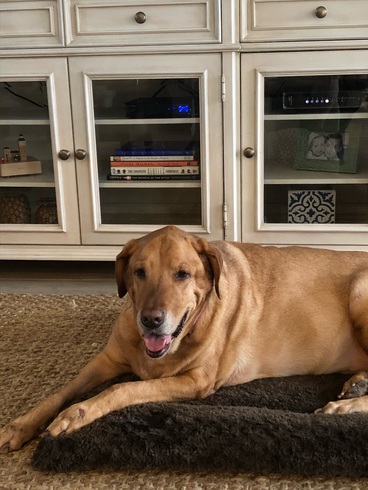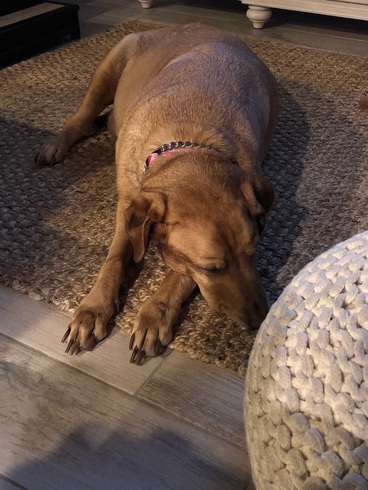 Complete Adoption Form For This Dog