Mr. Mocha & Elke
Labrador Retrievers
Type: Labrador Retrievers
Age: 1 year old
Sex: Male & Female
Size: 50 lbs. and 45 lbs.
Color: Mr. Mocha (Male)–Chocolate, Elke (Female)–Yellow
Mr. Mocha (male chocolate lab) and Elke (female yellow lab) are super snuggly and lovable.  We believe they are brother and sister and are approximately one year old.  They were surrendered to a northwest Florida animal control because their previous owner could no longer care for them.
Both dogs are very friendly, wiggly and affectionate and they enjoy playing together.  While they haven't had a lot of experience walking on a leash, they're improving each day.  Mr. Mocha weighs 50 lbs. and Elke weighs 45 lbs.  They are treat motivated and know a few commands already (sit and lay down).  They love belly rubs!
 Elke and Mr. Mocha love each other and are adorable together.  At this time, we're evaluating whether they can be adopted separately.  If you are interested in adopting these two siblings, please review our policies and submit an application.
Arrived:  December 20 2020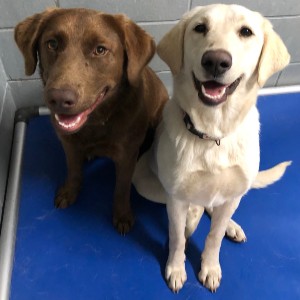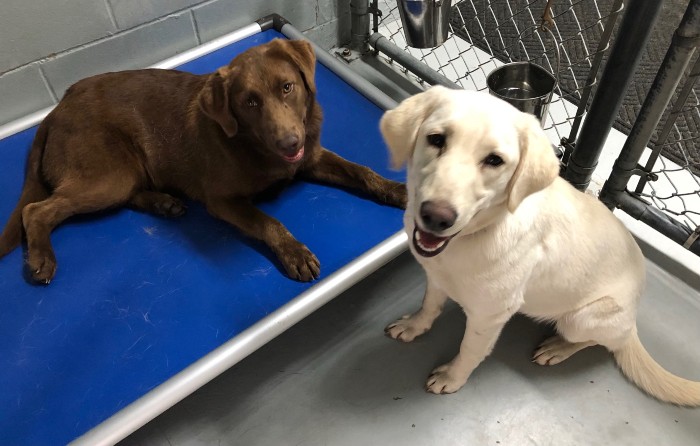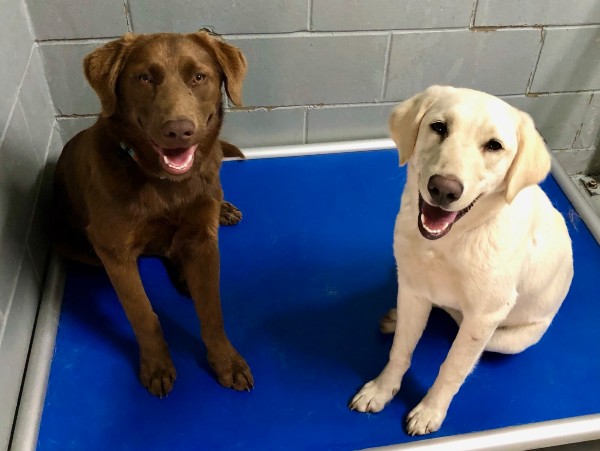 Complete Adoption Form For This Dog