Snickers
Chocolate Lab Mix
Type:  Lab Mix
Age:  8 years old
Sex:  Female
Size:  75 lbs.
Color:  Chocolate
Chocolate lab mix Snickers is an 8 year old spayed female.  She has been in the same home for the past six years, but her family is having to move out of state and unfortunately, can't take Snickers with them.
Her previous owners said she is housebroken, good with people, other dogs and cats (a little shy at first).  She's very smart and learns quickly.  She already knows several commands ("sit", "stay", "lay", "bang-bang").  Snickers weighs 75 lbs. and loves to play.
If you could be the family for Snickers, please review our policies and submit an application.
Arrived:  October 30 2020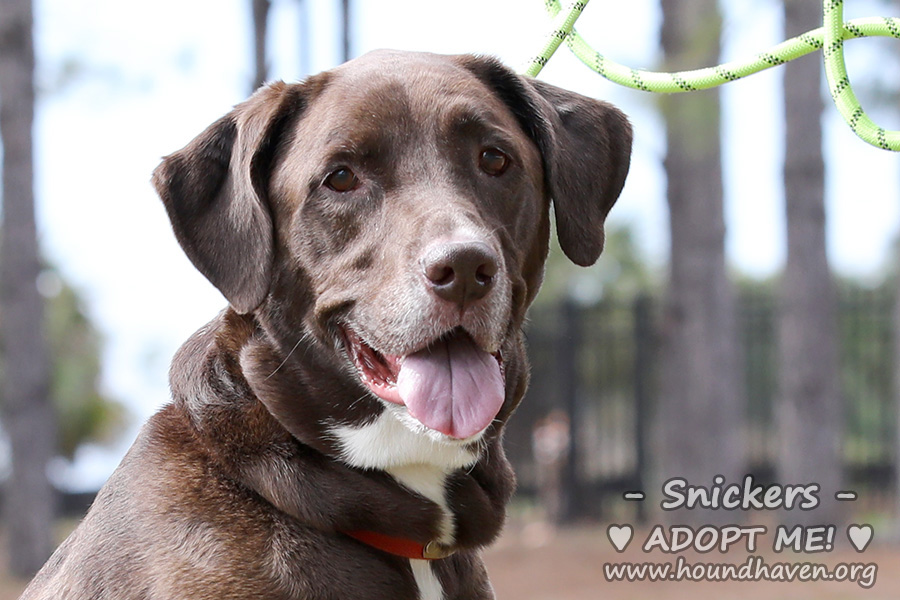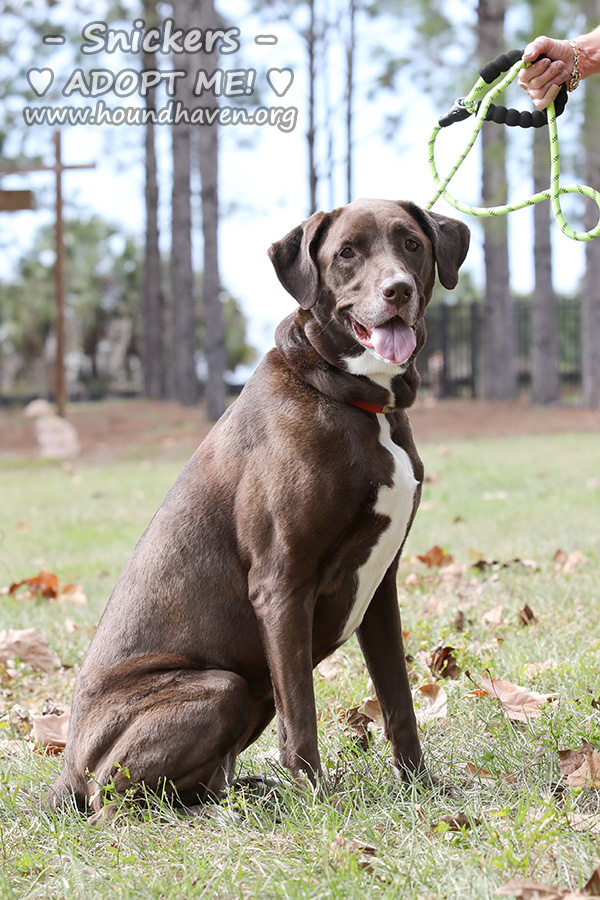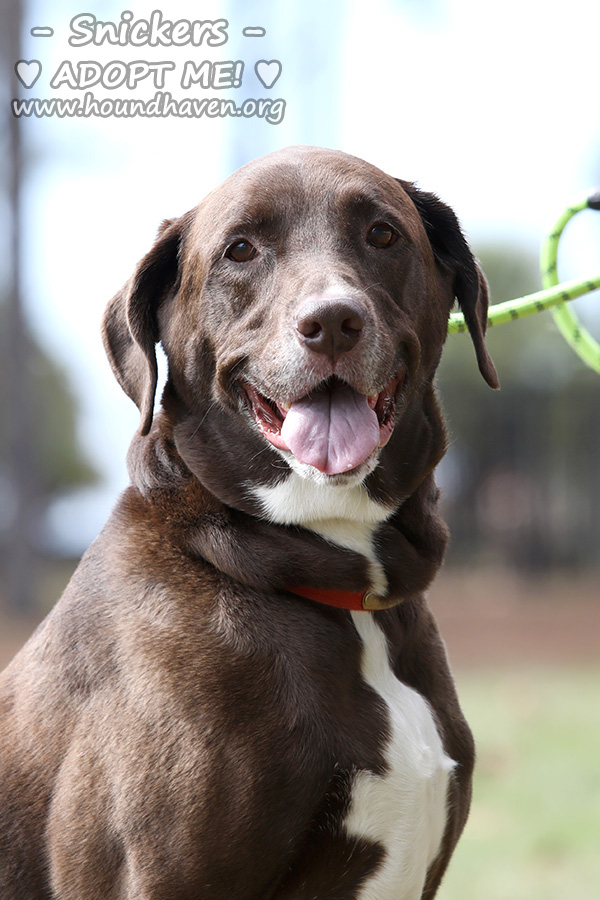 Complete Adoption Form For This Dog