Type:  Lab Mix
Age:  1 Year Old
Sex:  Male
Size:  40 lbs.
Color:  Fawn
Apollo is an approximately one year old lab mix and when you look at the condition of his skin and the large areas of his coat missing on his body, you can see he was clearly neglected.  But he's a super friendly, confident guy who has not let that get him down!  Apollo is a sweetheart.  Our vet has diagnosed him with chronic demodex which is not contagious.  He's receiving medicated baths at the shelter to heal and give him relief from his irritated skin.
Apollo weighs about 40 lbs. and thankfully tested negative for heartworms.  He came from Florida's Panhandle where he had been a stray.
This cutie pie needs someone who will spoil him rotten and give him the best life possible.
Arrived:  June 26 2021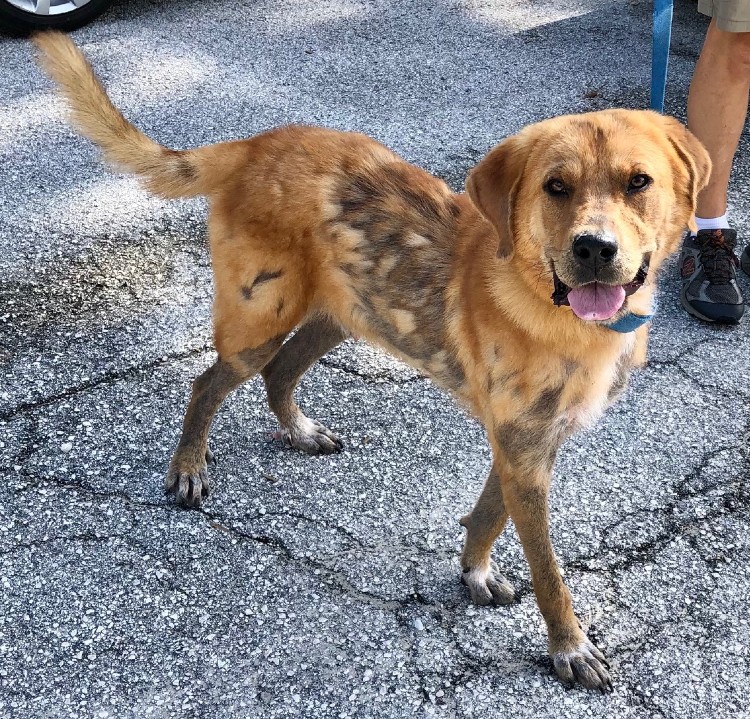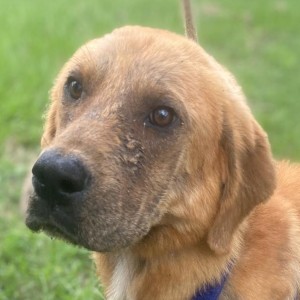 Complete Adoption Form For DOLCE