Type: Lab
Age:  3 Years Old
Sex:  Female
Size:  93 lbs.
Color:  Chocolate
This adorable girl's unusual name is Chocolate and she happens to be a chocolate lab which is perfect  because she is one doubly sweet doggo!
She was purchased from a breeder by her original owner who has passed away. Family members brought her to us so we could get her the care she needs for her itchy skin and find her the perfect home.  Chocolate can count on us for both of those things.  We know she has been around children 13 and older and is good with them.  She hasn't been around other dogs often, but when she does meet one she wants to play.
Chocolate loves playing fetch with a tennis ball.  She is 3 years old and weighs 93 lbs.  Sweet girl Chocolate will be spayed soon.
Arrived: May 18 2022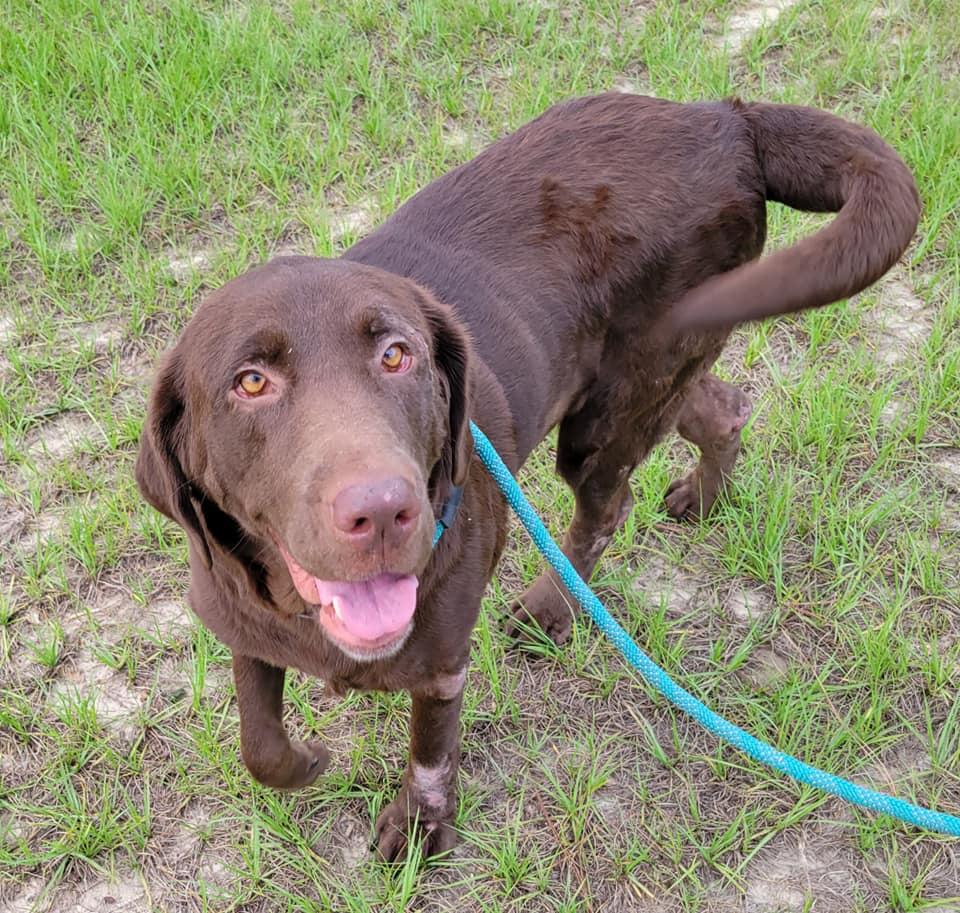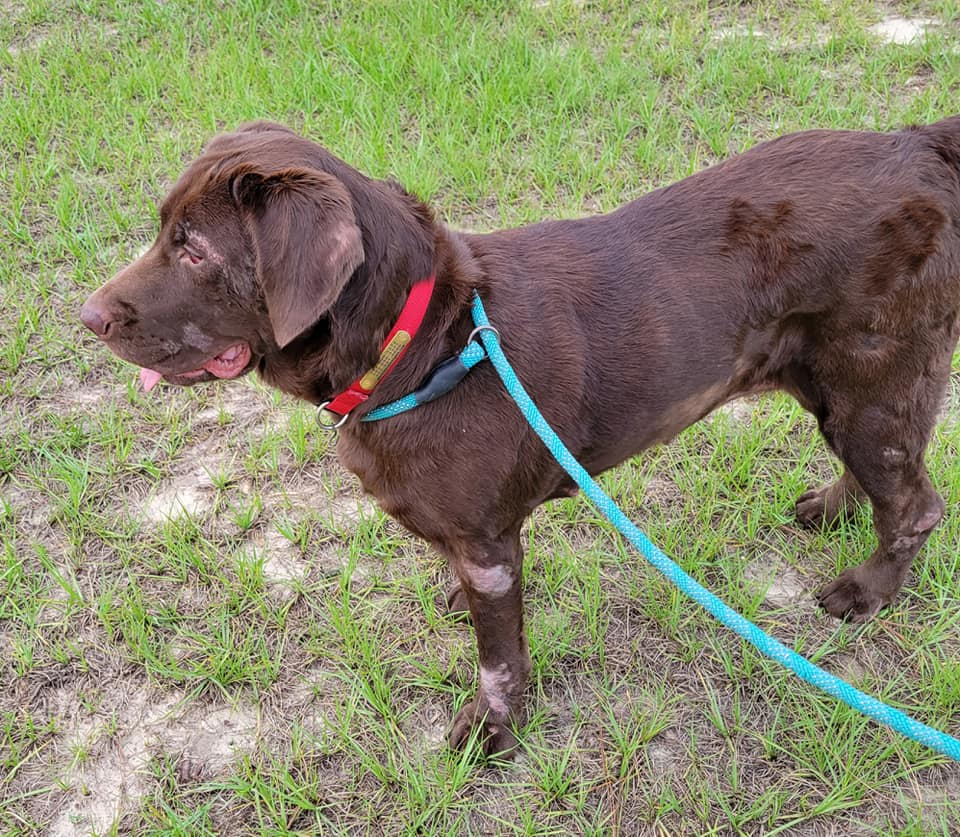 Complete Adoption Form For This Dog