Type: Great Pyrenees
Age:  11 months
Sex:  Male
Size:  74 lbs.
Color:  Chocolate
Our handsome buddy Hutch was found as a stray and not in the best shape.  He was flea infested, had a bleeding leg, and no collar or chip.  But after some tlc, he is a gorgeous lovable ball of fluff.
Hutch weighs 74 lbs. and is a male great pyrenees.  Our best estimate is that he's 11 months old and we will have him neutered soon.  He tested negative for heartworms.
Since he's been at Houndhaven, he's been great with all of the volunteers and when he was getting his nails trimmed, he rolled over and promptly fell asleep!  He is a real sweetheart.  If you are the lucky person to adopt him, be prepared for lots of hugs from Hutch–one of his favorite things to do (he is calm and gentle when giving them).
Arrived:  March 20 2022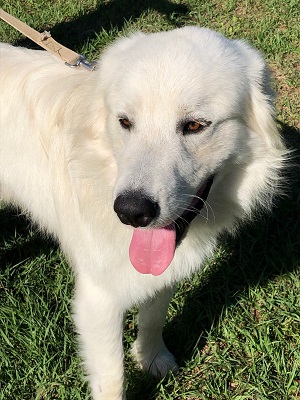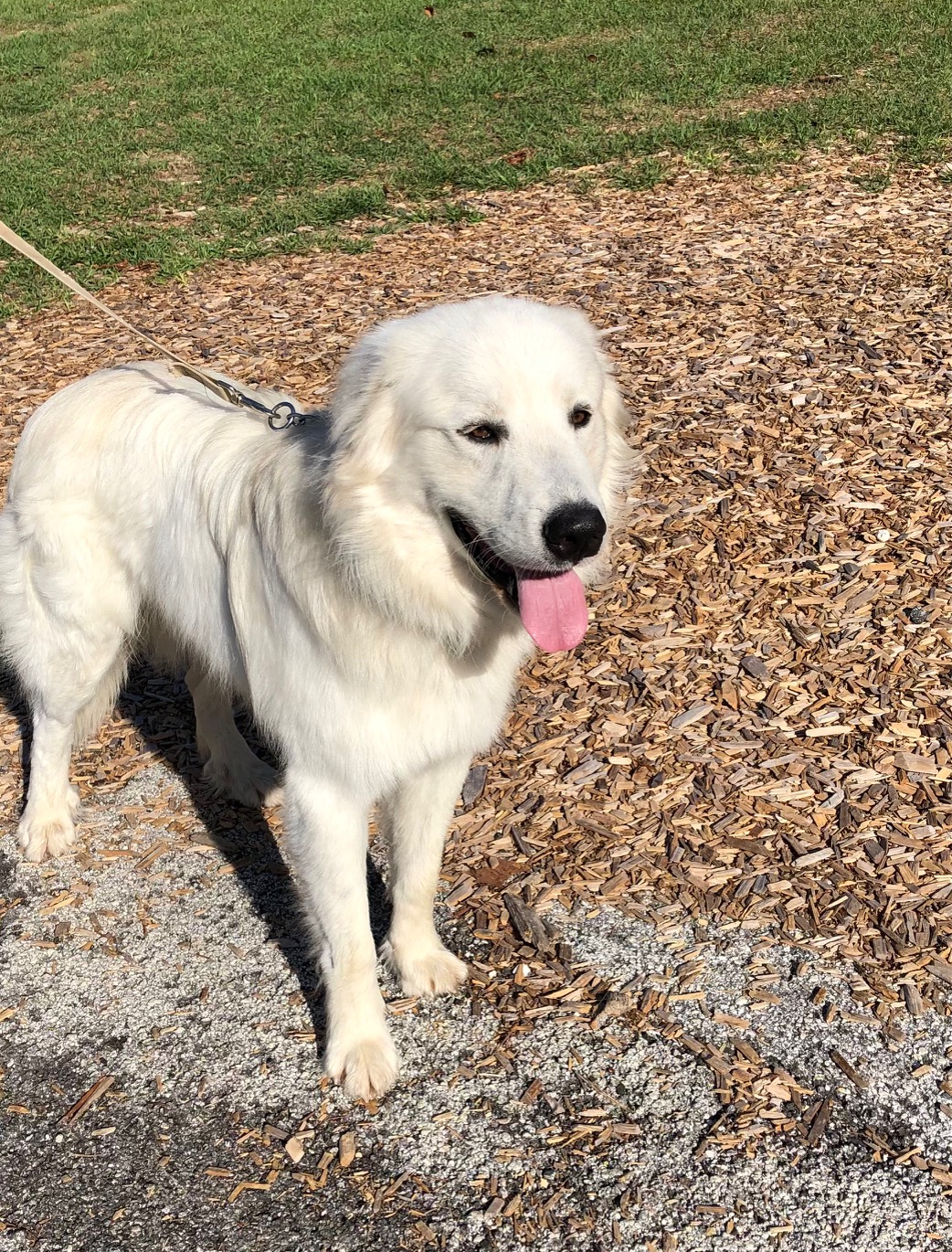 Complete Adoption Form For This Dog