Type:  Lab Mix
Age:  1-2 Years Old
Sex:  Male
Size:  50 lbs.
Color:  Black
This very handsome chocolate lab mix is Mateo.  He is a bundle of love—wags his entire body, gives gentle kisses and is a great snuggler. Mateo is approximately 1-2 years old and weighs around 50 lbs.
This clever boy knows some commands such as sit, come, lay down, and he walks very nicely on a leash.  He was a stray in northwest Florida, and animal control there told us he's good with other dogs. 
Mateo tested negative for heartworms.  He loves attention and belly rubs, and he can't wait to be someone's best friend forever.   Wherever you are he will want to be, too.  To know Mateo is to love him.
Arrived:  February 19 2022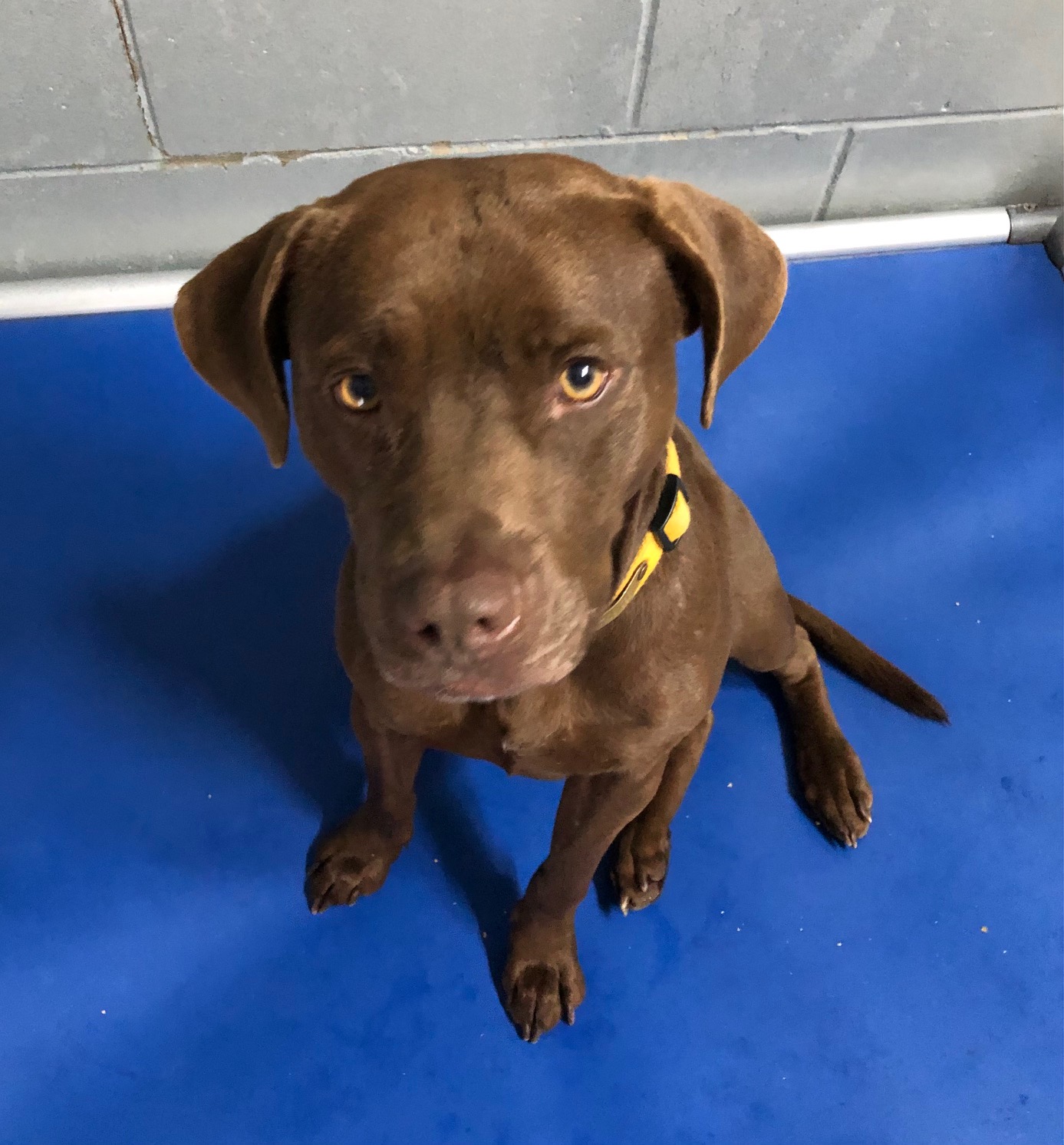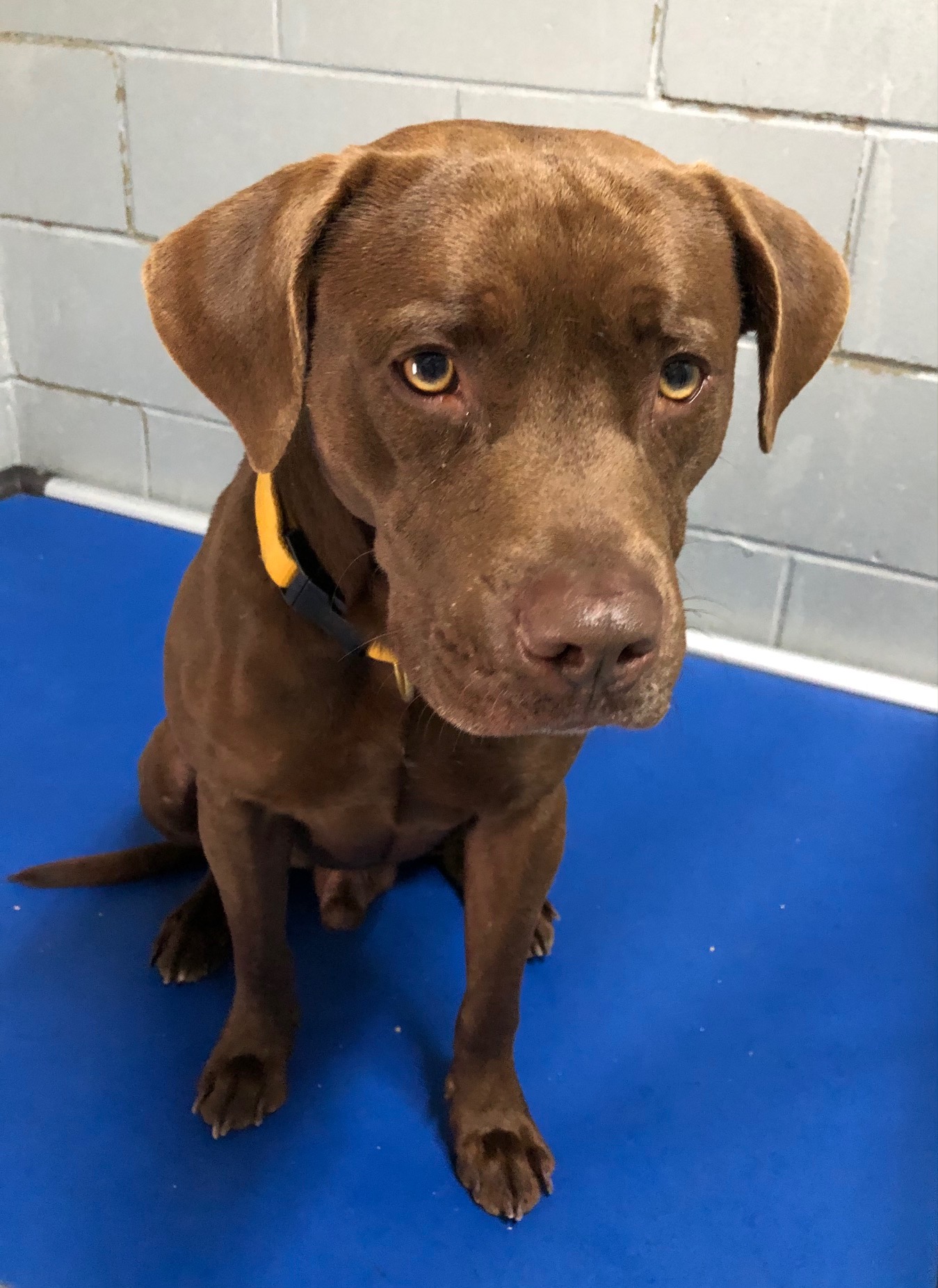 Complete Adoption Form For This Dog