Type: Great White Pyrenees Mix
Age:  5 Yearss Old
Sex:  Male
Size:  65lbs.
Color:  Black & White
This gorgeous black & white great Pyrenees mix is Moose.  Moose didn't look that way when we got him out of animal control.  He was very matted and sad looking. 
We've had him groomed and the result is this handsome boy who is feeling so much better.  Moose is approximately 5 years old and weighs 65 lbs.  He is calm and well mannered—an all-round very sweet, friendly boy. 
Moose has what appears to be an old injury that was never treated and has caused him to have a slight limp when he walks, but it doesn't slow him down one bit!  Moose will be neutered soon. 
If you would like to have this loving, good doggo as a member of your family, please review our policies and submit an application.
Arrived:  September 7 2021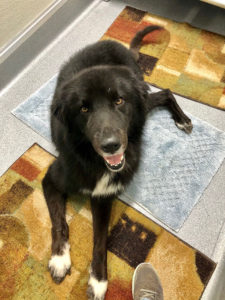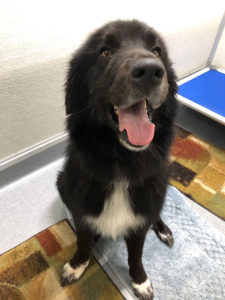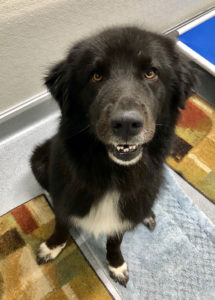 Complete Adoption Form For This Dog