Type:  Lab Mix
Age:  1 Year Old
Sex:  Female
Size:  37 lbs.
Color:  Cream
Snuggle bug Roseanne is a very sweet submissive yellow lab mix.  Rosie gives kisses, sits and rolls over for belly rubs.  The puppy side of her still comes out too where she can be playful and silly.
Estimated to be approximately one year old, Rosie weighs 37 lbs. and was a stray in northwest FL where she was picked up by animal control prior to coming to Houndhaven. She has a precious face, an adorable smile and the cutest little pink spot on her nose in the shape of a fish which makes her even more darling!
She will be spayed soon and ready to go to her forever family.  She tested negative for heartworms.
Rosie wants to love and be loved in return.  If you think she could be the right match for your family, review our policies and submit an application.
Arrived:  July 31 2021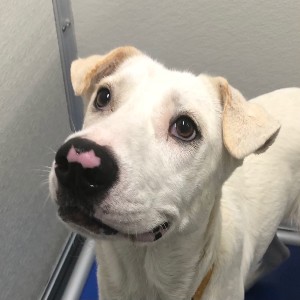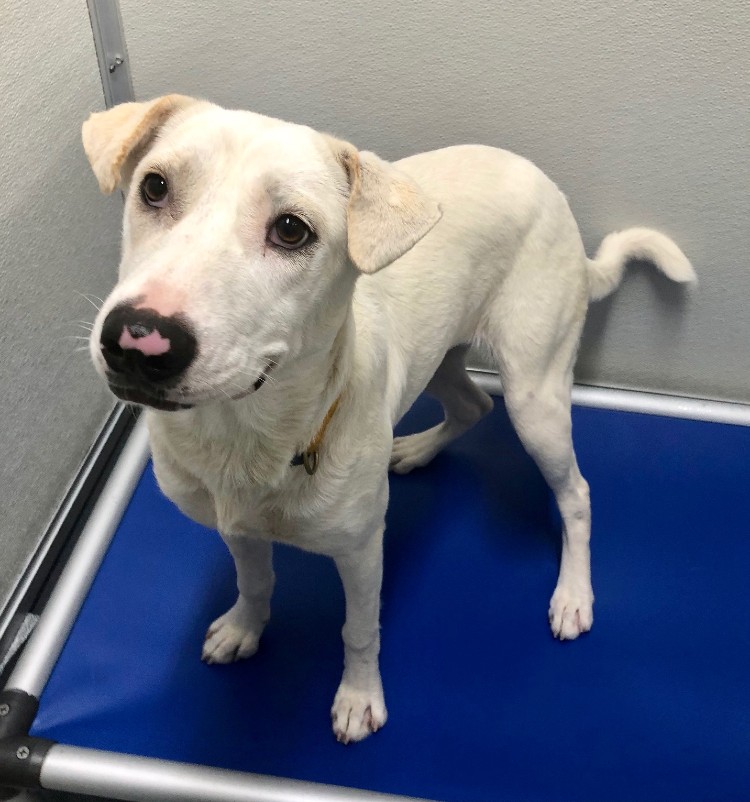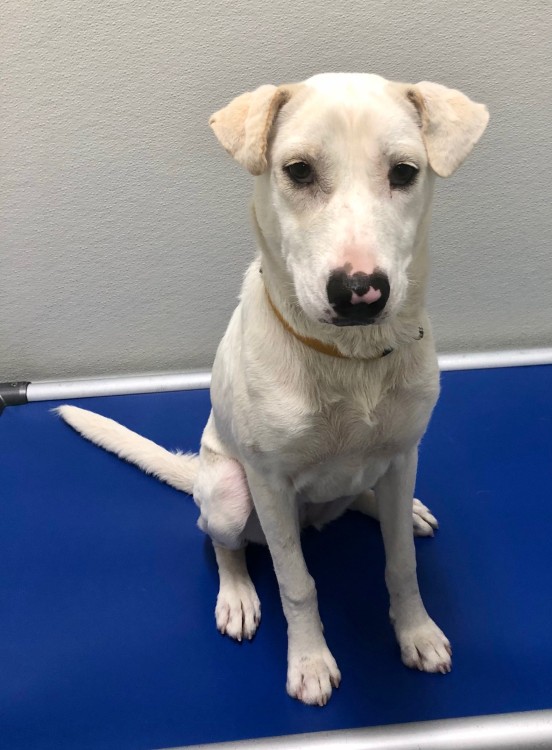 Complete Adoption Form For This Dog