ROSEBUD
Chocolate Lab Mix
Type:  Chocolate Lab Mix
Age:  18 Months
Sex:  Female
Size:  46 lbs.
Color:  Golden
Rosebud survived the trauma of multiple dogs digging into her yard and attacking her for 30 minutes.  She was surrendered to us as her owner couldn't afford to get her the care she desperately needed.  Rosebud underwent 3 surgeries and had 9 drains put in her many puncture wounds.  She is now with a foster family getting extra pampering and love.  They have two small dogs and Rosebud is very sweet with them. Once she is completely healed, we'll deal with her hip dysplasia. 
Rosebud could not be any sweeter and is enjoying all the TLC she's getting.  While the barking of the other dogs at the shelter is scary to her, she is starting to realize she's safe with us.  She is an 18 month old female chocolate lab mix and weighs 46 lbs.  Rosebud is very snuggly and affectionate and loves a soft, cushy bed to relax on.
If you would like to donate toward her medical expenses, please click on the donate button on our website.  If you would like to adopt Rosebud, review our policies and submit an application.
Arrived:  August 18 2021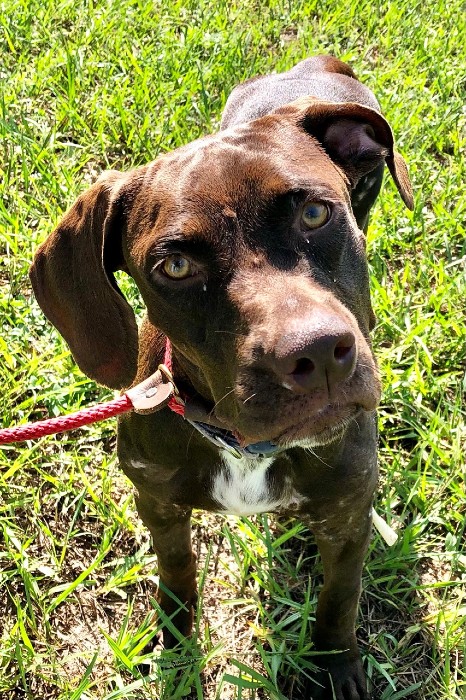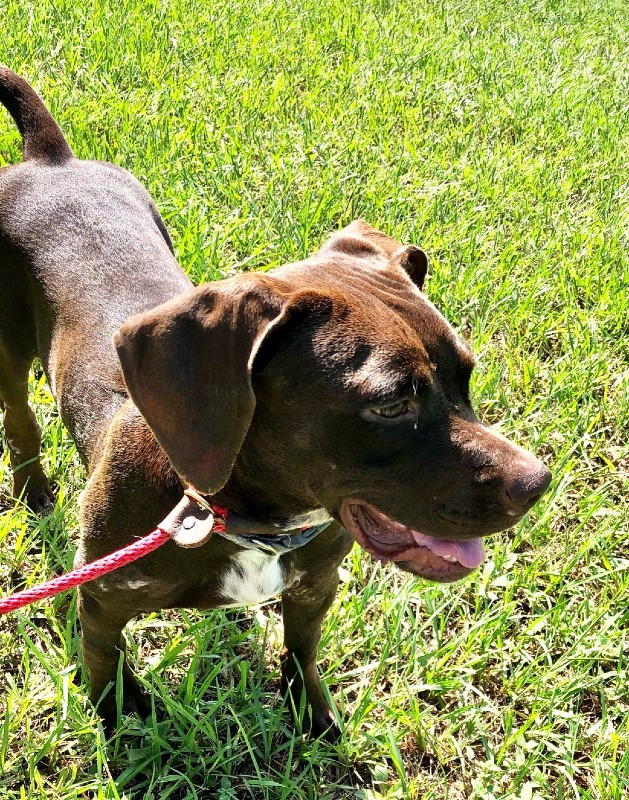 Complete Adoption Form For This Dog