Type:  Lab/Hound Mix
Age:  2 Years Old
Sex:  Female
Size:  46 lbs.
Color:  Yellow
Sugarcookie came to us right before Christmas, and because of her super sweet nature that was the name that seemed to fit her best.  She is a pretty yellow brindle color, kind of like a sugar cookie with sprinkles!  We are guessing she is a lab/hound mix and is as funny as they come.  She can amuse herself playing with a stick, and she can be in an all out run but stop and come back if you so much as cluck your tongue. 
She likes other dogs and loves to play like any two year old dog.  She seems to be good with everyone and she walks nicely on the leash if you insist.  She is now up to date on all vet work and beyond ready to have her own family to love.
Half of her adoption fee is sponsored because she is a volunteer favorite, and anyone who successfully applies to adopt her in April can choose to receive a $50 gift card to either Petsmart or Petco upon finalizing the adoption.
Arrived December 21, 2021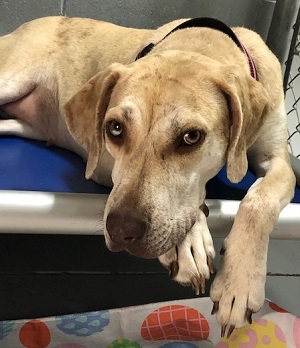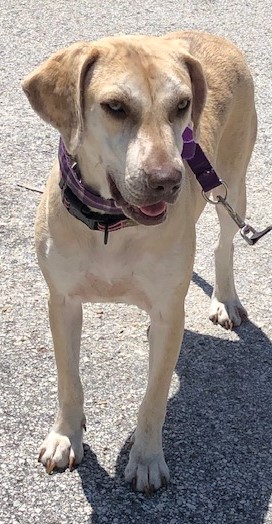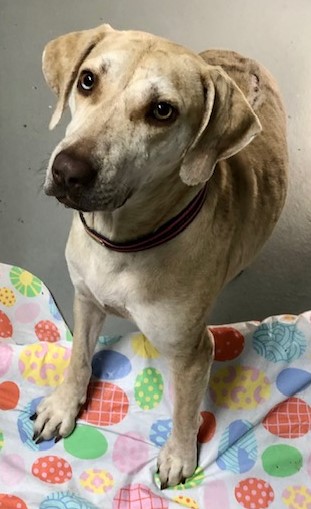 Complete Adoption Form For This Dog