Type: Lab
Age:  9-10 months
Sex: Female
Size:  47 lbs.
Color: Chocolate
Tesla is a female chocolate lab mix with a super cute personality.  She loves everyone she meets and has the fastest, most adorable tail wag around—it makes you smile.
Tesla weighs 47 lbs. and is approximately 9-10 months old.  She came to Houndhaven via a north FL animal control and had been a stray prior to that.
Tesla is guaranteed to brighten your day and deserves to be showered with love and attention.  To adopt this lovebug, review our policies and submit an application.
Arrived:  May 20 2022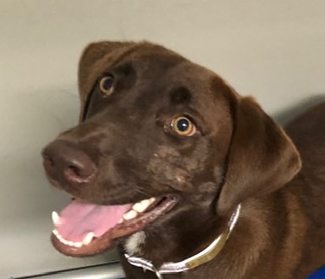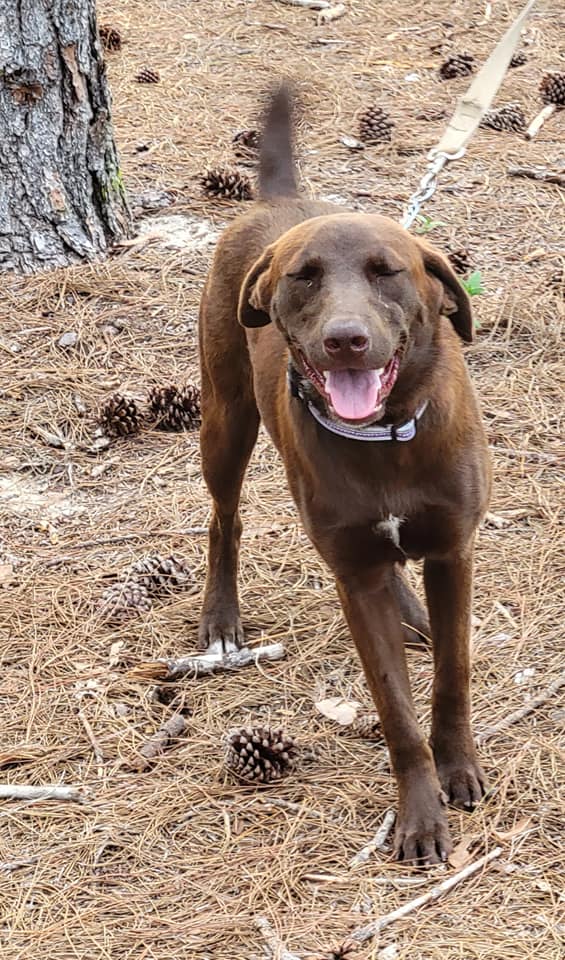 Complete Adoption Form For This Dog