A Few of Houndhaven's Success Stories
PENELOPE
Penelope had a rough start to her young life having been hit by a car before coming to Houndhaven, undergoing surgery and months of activity restrictions. But she is now living her best beach life at New Smyrna Beach. At her home visit she was so happy to see her 13-year-old human brother and brought toy after toy over to him so he would play with her (which, of course, he was happy to do). There's a nearby doggy beach to go to and her family has a boat. They had the cutest life jacket waiting for her for those boat rides she'll be going on—she'll be transformed into a mermaid when she's wearing it complete with a mermaid tail. They're keeping her name and will call her Penny for short.
JOSEY
Josey has a forever family—parents and kitty siblings. Everyone is doing great and getting along well. She and the cats have free range of the house when mom & dad are home and one of the cats even groomed Josey recently. Her parents are pleasantly surprised as they weren't expecting them to connect so quickly. Josey is quite the walker, going on 1 ½ hour walks. Family and friends have been by to visit and Josey was respectful of adults and kids alike. Her tail never stopped wagging and she got a lot of belly rubs from the visitors. Some of them thought she should keep her name so the family's fur members could be known as Josey & The Pussycats, but the final decision was to change her name to Ava. Mom & dad credit Ava with her easy, smooth transition into the family.
MYSTI
Mysti is living in Gainesville with her new momma. They will be going on morning and evening walks together, taking to the trails to hike and working in the garden on the weekend. Mysti has been welcomed by her extended human family who are all dog lovers, and she'll have another lab mix and a smaller breed dog that visit regularly to play with. On her first day in her new home, she went for two long walks and came home ready for a nap. Her momma told us she is settling into her forever home quite well. We wish this newly formed family lots of happiness and many fun times together.
GINA
Gina really loves her new life and especially hanging out with the two boys (18 & 15) in her new family. They have a Brittany Spaniel that is the older brother's companion and Gina will be the younger brother's buddy. He even prepared for her arrival by getting and reading a book on caring for Labradors, and he got to name her as well. The name he chose was Ashton. The family has a pool and swims and plays ball with their dogs. Dad wanted a dog that he can walk in the morning and mom doesn't work outside the home, so Ashton will be receiving lots of attention. The family said she's doing really well. We're very happy for this sweet girl.
MILLI
Meeting Milli was all it took for her new family to realize she's the one they've been looking for all this time. She interacted with and was interested in the whole family (mom, dad, kids 12, 10 and 8) and a home visit was scheduled. We can't forget to mention that Baxter the cat is part of their family, too. Milli fit right in when she got to her new home as if she had always lived there. She was chasing tennis balls and following her family around. In no time the yard was filled with neighborhood children and Milli was happy to be in the middle of the fun. With this family of 5 someone is home pretty much all the time. Each of the three kiddos have been assigned duties to help take care of Milli. That same afternoon we received pictures of Milli already in the pool! We can't wait to find out what the family has decided that Milli's new name is going to be.
BATMAN
Handsome Batman won the hearts of a family in St. Augustine and has found a home with them. His new name is Beaux (which appropriately means beautiful, handsome), and he has two young adult siblings as well as a new mom and dad. He will get to swim in the pool if he decides he likes it, and he will get to travel with the family in the RV. His family loved him so much that they canceled a camping vacation so they could be home to welcome him to their family!
Beaux is already signed up for training with a local trainer the family knows, and they are committed to working hard on his training. There is someone home most of the time, so Beaux will have plenty of company, and their friends have dogs with whom he can visit if he enjoys the companionship of canine friends. The family also takes care of an outdoor cat who adopted them, but they were doubtful that the cat would want to befriend Beaux!
So, it looks like the third home is the charm for Beaux, and we will wish him and his family a lifetime of happiness together!
LOUISE
Lovely Louise waited four months before she found the family she wanted. When these prior HH adopters came to Petsmart to see our dogs, Louise inserted herself between her mom's legs as if to say, "OK, you're the one I choose!" Of course, they couldn't resist that, so little Louise went to Port Orange to live. Her mom is a teacher so she has another month to get "Selma Lou", Louise's new name, settled in. So far they report things are going great, and they sent a darling picture of Louise with one of their grandkids. Congratulations, Selma Lou–we are glad we finally found the right home for you!!
DOODLEBUG
Doodlebug was seized from Golden Kennels by Hernando County Animal Control, along with 54 other dogs. She had spent her four years on this earth being used as a breeder dog. And yet, despite the fact that her hair was matted with feces and urine, she was loving, quiet and sweet. She looked at the world outside her breeding kennel with wonder, and it did our hearts good to see her explore her new horizons. Our VP adopted her, so she has four other playmates, and will be well loved and cared for. She is learning ever so slowly that she can go to the bathroom outside and doesn't have to do it where she lives. Doodlebug, now known as Kiki, is the reason you never, ever buy from a breeder you don't know intimately. Her story has a happy ending, but most of them don't.
GOLDILOCKS
Goldilocks, now known as Marley, is doing amazing in her new home in Tampa where she lives with her parents, HH alum Collins and a cat named Carl.  She's getting along really well with both Carl and Collins and feeling right at home.  Her family took Collins and Marley to a beach doggy park recently and they said she interacted beautifully with all the other dogs and really loved it.  She even learned how to run and swim through the water.  They told us she's adjusting wonderfully to her new life.  Marley knew she was waiting for a really special family these past two months at Houndhaven and she found it.  Good job, Marley!
JAKE OUTLAW
When Jake (formerly Outlaw) got to his new home he was welcomed with so much love it was clear he was truly home.  As we were completing his adoption paperwork, Jake was so happy that he did his best to climb into his momma's lap.  Here's the latest update on Jake from his family:  He's very smart and has been practicing sit and wait at mealtime.  He can be playful and runs like the wind in his backyard.  He waits to be invited up onto the sofa—and he snores!  They said he's a really great dog and they're lucky to have him.  Congrats to Jake and his new parents!
THELMA
Thelma found a home with a wonderful family. They have adopted from HH before and decided it was time after losing alum Molly. They fell in love with sweet Thelma and hoped that she would like their big guy Chewey. All went well so Thelma now has a mom and dad, three human siblings and Chewey! She is learning to play with a dog twice her size and is enjoying walks around her new neighborhood. The family even went to Lake Hiawatha park, so she is Thelma About Town now! We couldn't wish for a nicer family for our girl, and we wish them many happy years together!!
LEIA & TWILA
Leia & Twila have hit the jackpot with a large loving family and a large property with several gated-off areas for them to safely explore and play together.  They were overwhelmed at first but their family said the two are settling in nicely and are very happy.  They often see Leia or Twila or both sitting by the back patio door enjoying the view of the lake that they have from their home.  Whether it's cuddles, treats, walks or car rides, these girls are going to be able to enjoy life together!
DIMPLES
Dimples' parents have loved her from their first meeting at Houndhaven and now that she's in her new home they said she continues to make them love her more and more. The love is mutual. At the home visit after spending just a short time outside with her parents, when mom went inside Dimples became concerned and was already looking for her. Dad works from home right now so he's able to give Dimples attention 24/7. She has dog beds throughout the house, toys, a fenced backyard and is now sporting a gorgeous pink collar with her new name on the tag – Chelsea. Mom & dad wrote that "she's such a beautiful well-behaved sweet natured dog". We think this is the perfect match.
DUMPLING
Cutie pie Dumpling is doing great in her new home. She was a little timid at first at the home visit but got over it quickly and was soon chasing tennis balls in the yard and checking out the home. Mom said she runs like crazy in the yard with all her toys and up & down the stairs. She's picking up on commands. Dumpling (they love her name and are keeping it) has a human family made up of parents and a 16 year old sister, as well as an 8 year old goldendoodle sibling. Her family told us they love her so much! Happy life, Dumpling!
JENNIE
Jennie has traveled from one end of the state to another in her quest for a new home. She came to us from an animal control in north Florida and has now found her new home in the Florida Keys! Jennie's family was searching for a chocolate lab or lab mix to complete their family, and Jennie's picture convinced them that she was the one. When they met her they were even more convinced and didn't mind the long drive to pick her up! Her new mom and dad report that she and her two rescue siblings act like long lost friends and that her new name will likely be Charleston, Charli for short. Well done, sweet girl! We wish you and your lovely new family a wonderful life together.
LICKORICE
Little Lickorice has hit the jackpot. She will be going to a home with long term friends of Houndhaven. They have a daughter who will soon be going to college and three sons who are still at home, and of course mom and dad who have passed their dog-loving legacy on to the kids. Mom and Dad have their own business so hours are flexible, and Lickorice nka Cherokee will always have the company of HH alum, yellow lab Jackson, not to mention the family cats. She was a little intimidated by it all during the home visit, but you could tell it wouldn't take much time at all before she was running the show! She is the fifth HH dog to be adopted by this family (including Graham who lives with Cherokee's grandmama), so we know she will be spoiled beyond belief. We are so happy that she chose her new dad and wouldn't leave him when he brought his mom out to meet Graham! This girl might be little, but she is one smart cookie. 🙂

NEVADA
Sweet Nevada is SO in love with his new dad that he could hardly wait to be rid of us at the home visit! Every time Dad got up for something, Nevada was hot on his heels. And he was a big fan of his new toybox too. By the end of the visit every toy , ball and bone had been removed, played with and then properly distributed throughout the house! Nevada has a beautiful house with a pool and a walking trail between the pool and abutting lake and conservation area. Dad used to competitively cycle and Mom likes to take long walks so Nevada is sure to get plenty of exercise. All in all, Nevada managed to find himself the perfect home, and we couldn't be happier for him!
BAMA
Bama's new dad owns a doggy day care and he plans to take her to work with him where she'll get to play with the other dogs. All of the staff there bring their dogs to work, too. Dad has an rv for them to go on weekend camping trips. She sleeps on his bed at night—of course she takes up the whole bed and leaves him just a sliver on the side—but the cuddles are worth it. He said she's amazing, super sweet and he loves her. Bama's new name is Lolly.
EDEN
Eden's family wanted to add a new member to their pack for some time but they waited until the time was right.  They live in a safe, dog-friendly community and most importantly, dad now works from home full time so he will be there for her as Eden adjusts to her new life, and their black lab mix Teddy was ready for a new sister.   And things are working out great—Eden is doing well and is quite comfortable in her new home.  Mom and dad said it's really fun to watch Eden and Teddy together.   Eden is now Winnie.   They taught Teddy several commands with positive reinforcement.  He goes to the dog park a few times weekly and has puzzle toys to keep him busy.  They plan to train Winnie the same way and she will be participating in those activities and more, too.  And of course, there will be lots of snuggling and love.
BLAKE JR.
Blake Jr. has a great home.  His parents were looking for a friendly, energetic dog that likes to run around the yard, fetch things and go for long walks—and Blake was just waiting for them to come find him and realize he's the one that they were looking for.  He showed off how smart he is at the home visit by sitting and giving paw on command.  He ignored the pool, but maybe with time that will change.   Blake is now Ollie, and he'll be getting a lot of attention & love, a lot of those long walks and a lot of toys from now on.
MATILDA & TRIPP
Having lost their sheltie in 2020, the two kids in the family felt their home was too quiet without a dog, so they put together a 30-minute PowerPoint presentation on why they needed to get a dog.  They invited their parents upstairs to play a game of Uno and then surprised them with the presentation instead.  They had pictures of adoptable dogs at the end of it and Matilda & Tripp were both included.  The family had several meetings on the subject and then went to visit the dogs at PetSmart.  One of the kids wanted Matilda and the other wanted Tripp, so they decided to adopt both!   At the home visit the two dogs were so busy running up the stairs and following the kids and Matilda kept stealing toys from Tripp, that  there was no time to take pictures.  Both dogs will be keeping their names.  Congratulations to these two sweet dogs that were such good friends at the shelter.   We're glad they found a home together.
ELKE & MR. MOCHA
Elke and Mr Mocha, now known as Sierra and Koda, were with us a short time when longtime friends of HH came to select a new dog to join their older two dogs and they fell in love with this pair. They weren't sure one of their dogs would be happy about TWO new dogs, but HH alum Foxy thought they were great fun!  Sierra and Koda are the sixth and seventh dogs this family has adopted from us over the last 20 years, and they couldn't be in better hands!
HALLIE
Hallie's family rescued a lab mix puppy Nyxie about six months ago and now that she's nine months old, they wanted to get a playmate and best friend for her and felt Hallie would be a great fit energywise. The two were chasing each other around their backyard at the home visit. There were a few grumbles between the dogs but everyone felt they just needed time to adjust. Hallie's new name is Haley. As the home visit ended, the whole family was walking Haley and Nyxie down the block together. Congrats, Haley!
DIXIE BELLE
Dixie has a wonderful home in Ocala.  At her home visit she met her family's quarter horse mare, as well as the neighbor's horse, and was good with both.  Her parents say that has continued.  She's fitting right in with their family and she visits their horse every day and goes nose to nose with her.  Mom & dad say she loves to go for walks, listens to them most of the time 😊 and lets them know when she has to go potty.  And she absolutely adores her new dad.  They said Dixie is sweet, cuddly and lovable and they love her.   We're so happy for Dixie Belle.
CHAD
A few days before Christmas, Chad went to visit a longtime volunteer to see if he could get along with the three dogs, three cats, two kids and three adults in her household. It was a tall order, but Chad passed with flying colors and is now living his best life with his new dad and family. He and dad have their own house which is connected to the big house, so they can get away and have some downtime if they need it, and they always have lots of activity at the big house if they want that!  Although Chad, now known as Bear, loves the other dogs, he is still easing into full activity after having had a badly broken leg. But he got to help make Christmas cookies and join in all the Christmas celebrations. And he's gotten lots of time snuggling on the sectional with dad too. One night he and dad decided to eat in their own house because dad was making salmon to make Bear's coat more shiny! No, he's not spoiled. Way to go, buddy…you hit the jackpot!!
MARGO
Sweet Margo met a former adopter who came to pickup her homecoming auction items. Margo did her best to express with her paws and eyes "I'm ten years old, my owner died, I had knee surgery and I've got a broken leg. PLEASE take me home!" The message was quite clear to both of the humans present. Margo's new mama talked it over with "dad", and when he came out to meet her he pronounced that she was a member of their family! Margo is fitting in well, apart from some stubbornness about not wanting to take only short walks per the doctor's instructions. Mama says when the splint comes off, obedience school begins!
PRADA
Prada has a new doggie sister Hermione who, like Prada, is a lab mix.  Mom has been looking for a playmate for Hermione.  Both dogs did very well together at the home visit.  Hermione showed off her big backyard to Prada who did her best to keep up with Hermione's zoomies, but Prada couldn't keep up.  Mom is determined to get Prada into better shape.  Mom told us Prada is fitting right in and sleeps next to mom's bed.  Family came to visit and said that Prada (her name isn't changing) is incredibly sweet and mom totally agrees with that.
DRAKE
Drake was only at Houndhaven for a very short time before he was adopted.  His new family's yellow lab Teddy was missing a playmate, so the whole family (mom, dad and their three boys) brought him to the shelter to find a new brother.  Teddy and Drake hit it off from the start.  The family enjoys doing activities together, and whether it's swimming in their pool, playing in the yard or watching tv, Drake–like Teddy–will be right beside them.  In fact, at the end of his home visit, Drake was on a blanket on the floor watching tv with his new family.
SNICKERS
Snickers' new mom has made her one very happy pup.  As much as we loved Snickers at Houndhaven and tried to spend extra time with her, it was really hard on her not to be in a home.  But walking in the front door of her mom's home, she immediately felt relaxed and comfortable.  Mom is home from work until next March so the two will have a lot of bonding time.  Snickers is keeping her name.  And while she can never replace her mom's beloved yellow lab that she lost earlier this year after 13 years, Snickers hopes to help ease the pain of that loss as the two start their new life together.   
AUTUMN
Autumn's family are previous adopters. Having sadly lost their foxhound mix, they wanted a playmate for lab mix Sally (formerly Sally Sue at Houndhaven). In addition to Sally, Autumn has a 14 year old human brother Nicholas to play with both her and Sally. When the family came to Houndhaven to meet her, Autumn gave such good kisses they knew immediately she was the one. When Autumn arrived at her home, both family and friends were there. Autumn took it all in stride and greeted everyone. She acted as though she was already part of the family. 

JULIANA
Juliana's parents have had three dogs in the past and wanted that again.  Juliana is the lucky dog they chose.  While it wasn't love at first sight with her doggy sisters Finn & Madison, it was promising.  And mom let us know everyone is getting along and Juliana is doing well.  She sleeps well in her crate.  It turns out that Juliana loves toys and playing fetch with a ball.  At the home visit, she sat for her dad each time he threw the ball.  The three girls have a great fenced yard and pool area.  Juliana's new name is Oreo!
MOLLY & LUNA
Molly & Luna spent six months at Houndhaven, but we're thrilled that they've been adopted together and now have a home and family of their own. Their new parents had been following our website and they felt the timing was right to bring two dogs into their home.  Dad works from home which the girls will absolutely love.  Molly & Luna have a large fenced backyard, several doggie beds (or even their parents' bed if they prefer), a swimming pool and lots of tennis balls.  Happy life, Molly, Luna and your parents!
WILLIE
Willie is living the good life with the family of one of our volunteers.  Since he's been in his new home, they said each day he shows them more and more of his adorable personality.  He enjoys spending his days snoozing on the couch, chewing on bones, and running laps in the backyard.  When they take him for walks, he loves every dog he meets.  He has started beginner dog training classes and they said he's extremely smart and learns very quickly.  His family said they just love him and he's brought them such happiness.  Sounds like Willie is the perfect match for them!  
DOLCE & GABBANA
Our two precious pups Dolce & Gabbana got to stay together and are doing great.  They're learning their new names (Faith & Grace), how to walk on a leash and potty outside.  They've learned to sit for a treat and have their own fenced outdoor play area.  Just like these two pups did at the shelter, their family said these two continue to sleep cuddled up on top of each other.  Now not only do they have each other, they can depend on their family for all the comfort, security and love they could ever hope for.   Happy life, Faith & Grace!  
COCOA BEAR
Cocoa Bear has started this new chapter in his life with a wonderful family. They are previous adopters who lost their beloved Houndhaven dog Sally (formerly Suzy) last year. Cocoa lives with a golden retriever sister named Lindsey and three cat siblings. The cats did run when Cocoa came to stay, but he didn't chase them and with a little time they'll get comfortable having Cocoa there. Lindsey and Cocoa have a large brick walled backyard to play in together, and Lindsey loves the pool but Cocoa hasn't made a decision on how he feels about it yet. His parents are thinking about a name change for him. Have a happy life, sweet guy!
NALA
Nala will rarely be alone in her new home.  She has a family of four humans with at least one person being with her most of the time.  This also means she'll always have someone willing to play catch with her.  Nala has a pool with a large attached screened lanai but mom said, for now, Nala has decided the pool isn't for her and has figured out how to keep her ball from falling in.  She told us Nala is learning boundaries amazingly quickly and is adjusting really well.  They're keeping her name, and her family said they love having her with them.  Good girl, Nala!
CAPRI
In a little less than two weeks Capri will be getting the all clear after going through heartworm treatment and she'll be ready to go to her new home.  Her two moms are so excited.  They waited a whole year to adopt again after the loss of their previous dog.  As soon as they saw Capri—and her beautiful eyes—online, they knew she was the one.  She has a bed in every room waiting for her, and her moms even bought a new rug so Capri will be more comfortable when she lies on the floor.  They're not sure if they will change her name yet, but they are certain that the day when they can pick her up at the shelter can't get here fast enough.
COURTNEY
With their move to a brand new home, Courtney's parents felt the timing was perfect to add a playmate for three year old lab/Australian cattle dog Fiona.  They have more room now and are just waiting on approval for having their backyard fenced in.  Courtney christened their new rug at the home visit, but they didn't mind at all.  She loved Fiona's toy box and didn't even notice the family's cat.  Courtney is currently at the shelter recovering from her spay and will be going to her home in just a few days.  Her new name is Azula and will be affectionately known as ZouZou. 
SAWYER
Sawyer went on a home visit recently which he loved.  He had a great time checking out his large backyard and all its trees, exploring each room inside and picking out a favorite bed.  He sat for treats and ignored the pool.  There are two cats in the family but they mostly hid.  Sawyer was interested in them but not too interested, and he enjoyed drinking their water from their bowls even though he has an extra large bowl of his own.  His new family actually submitted an application a year ago and have been waiting for the right dog.  So it was very hard for them to say good-bye to Sawyer since he had to come back to the shelter to finish his heartworm treatment.  In just a few weeks Sawyer will be starting his new life. 
SPENSER
Spenser's mom has never been without a dog in her life.  When her beloved standard poodle passed away recently, she was going to wait before adopting again, but her home just wasn't the same.  She wanted to adopt a young mixed breed dog that needed a home, and she felt a connection to Spenser when she saw him and read about him.  He'll get plenty of socialization from his extended family—there are three grand-dogs that visit regularly.  Spenser has a home with a loving family (parents, an adult human sibling and a feline sibling), a pool, and a fenced backyard.  They said they're already completely in love with him. Thanks, Spenser, for doing a great job of helping to mend your family's broken hearts.
MINNIE MOUSE
Minnie's new family was devastated by the loss of their lab a little over three years ago and then followed by the loss of their family cat.  It took them a while to recover, but they now feel ready.  Minnie's family consists of two human sisters, ages 9 and 7, and their parents.  Minnie loved playing with the girls at the home visit.  They had quite a few new toys waiting for her.  Minnie has a pool but only walked around it and then ignored it.  Maybe with time she'll learn to enjoy the water.  One thing that we do know for sure is that Minnie is surrounded by the love of her new family.
CLANCY
Clancy, one of our sweet little pups, has gone to live with HH alum Piper Pepper and her parents.  Piper was excited to have a playmate.  And once he arrived, she decided it was her job to make sure Clancy stays off the couch that she was not allowed on for a very long time—until she wore out her humans!  Clancy (now Zeus) will soon have his own travel bag like Piper does to go on day trips and road trips with their parents.  They try to drive most places and find dog-friendly Airbnb's so that Piper and now Zeus can go along.  Happy travels, Zeus! 

LINUS
Linus is living with Houndhaven alum Dakota and their two moms during the week, and on the weekend they go to be with Dad in Ocala.  He's doing very well in his new home(s), is working on potty training and on not nibbling on humans 😊.  He's become a hunter and likes catching lizards and eating grasshoppers.  He loves his big sister, and she's adjusting to him being a permanent member of the family.  Linus' moms are veterinary dermatologists, so we know he will be well cared for.  Congrats to Linus on a wonderful life with his new family. 

COOPER
When Cooper's recent home didn't work out and Beau & his family learned that Cooper was back at Houndhaven, they came to his rescue and adopted him. So the two brothers are very happily back together again. Beau has been in training to be a service dog for several weeks now (dad was a former K9 handler & trainer for both the military and law enforcement) so Beau can share everything he's learned with Cooper in the time they've been apart. And besides receiving great training, their parents have so much love to give these two brothers. They said Cooper is doing really well. Congrats to Cooper and thank you, thank you to his wonderful family who opened their hearts and home to him.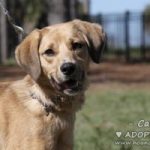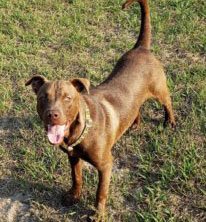 MESSINA & CARLI
Messina & Carli have been adopted together. While Carli's previous adoption didn't work out, things happened for the best and she got to go to a home with her buddy Messina. These two have a large fenced backyard to play in. At the home visit, Carli LOVED fetching the tennis ball and would bring it right back. Messina on the other hand just loved the tennis ball, but he should figure it out with a little time. Besides training and exercise, there will be plenty of snuggle time, too. Carli is going to keep her name, while Messina is now Maxwell. Have a great life together with your new family, Carli and Maxwell.

TANNER TWO
Tanner went to a foster home to get some TLC and in just a very short time his parents saw what we all saw at Houndhaven—that Tanner is sweet, affectionate and absolutely adorable—and they quickly became a foster failure. He is recuperating from hip surgery in the comfort of his own home and being taken care of by mom & dad. Once he's feeling better, he has a fenced backyard to run in and the nearby trail in Clermont to explore. He'll be traveling with his parents to Gainesville and North Carolina to visit family. We can't wait for the day Tanner is totally healed and can run again.

VENICE
At her home visit when Venice was unsure about being inside the house, it didn't upset her new family and their first concern was Venice and allowing her to acclimate at her own pace. They took  her back outside and around to the backyard where she was much more relaxed. They stayed with her and she began to see that her humans love her. Venice is getting more comfortable in her home as each day passes and things are going well. They're slowly teaching her voice commands and she loves the two walks a day that her sister takes her on. They told us Sadie (her new name) also loves her toy box and knows those are just for her. She definitely has the family that was meant just for her.

HAMLET
Hamlet is living in St. Petersburg with his dad and lab/poodle sister.  Dad rescued her at the start of the pandemic so she's a really daddy's girl now.  He had been looking for a playmate for her and Hamlet was the lucky dog.  She was a bit shy when she met him, but Hamlet just wanted to play so they should be best buds soon.  Hamlet will be joining them on their 3-4 mile daily walks.  And they live just two blocks from a large park that borders the bay.  That's actually where the two had their initial meeting so it would be on neutral ground.  Dad is keeping Hamlet's name.  We know this newly-formed family of three will have fun times and adventures together.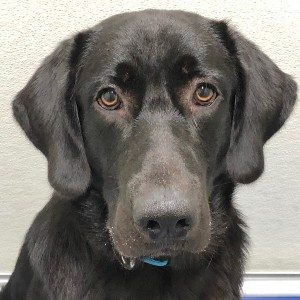 APPALOOSA
Appaloosa's family lost their dog of 14 years and it left a huge void in their life. Everyone (parents and kids 7 & 9) all agreed they wanted another dog in their family and it was very important to them to rescue a dog and not buy from a breeder. And then they saw Apple online and loved him when they met him at PetSmart. The home visit went very well and he stayed with them. He is now known as Bale after Welsh professional footballer Gareth Bale. Both parents work from home. They told us Bale is absolutely amazing and the perfect addition to their family.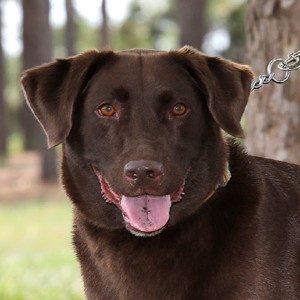 ASPEN
 Aspen's new dad met her at PetSmart, loved her and kept coming back to see her. The result is she's now a member of the family. Aspen's parents walk and hike, so now they'll be taking her with them. She also, luckily, had no problem going up four flights of stairs to her new home, so she will be one very fit dog in her new life. At the home visit she settled right in on her bed and started happily chewing on her new toy. There's also the possibility she'll get to go to work with her momma some days. Her parents like her name and are keeping it. Congratulations, Aspen!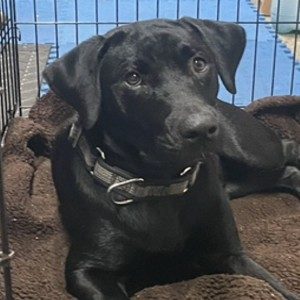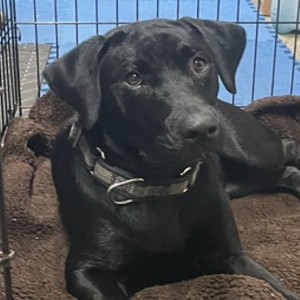 FITZ
A longtime HH friend was looking for a companion for her dog after she lost her other dog. She and Kalua (the dog) interviewed at least five HH dogs before they chose Fitz. Fitz thought their mini ranch and huge yard were great, and he was particularly interested (in a cautious way) in the horses in the adjacent pasture. Both of his parents are veterinarians and experienced lab owners, so we know he will get the best of care! Mom works part time, so she can devote time to helping Fitz get settled in and Fitz and Kalua bond. We don't think that will take long, and mom reports their first night went well and Fitz enjoyed playing frisbee with Dad. We will miss Fitz because he was such a sweet and snuggly boy, but we are glad he lives nearby so that we will be able to see him again. Way to go, Fitz!!   
MOZART
 Adorable Mozart has two doggy siblings now that are just as fluffy and adorable as he is. From their initial meeting at Houndhaven to the home visit, they all did very well together. His new brother and sister are a 4 year old male chow mix who loves to play (the perfect buddy for Mozart) and a 14 year old female lab mix who will be supervising the two young guys. Mom's schedule allows her to be home quite a bit which is great for the pups. There's a pool if Mozart wants to swim and a 2nd home on the water. He likes to put both feet in his water bowl, so he just may be a water dog! Mozart (mom is keeping his name) won't be lacking for love, attention or companionship. Congrats, sweet guy! We'll miss you!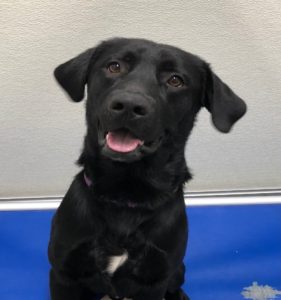 PIERRE
Mom, dad, 4 year old Daizy (a dachshund) and 1 year old Walter (a golden retriever) have all welcomed Pierre into their family.  They're a family that enjoys walking, hiking, going out on a boat, and taking road trips – perfect for an active guy like Pierre.  They have a half-acre fenced backyard, too.  They actually came to the shelter to meet two different dogs but fell in love with him.  He's doing great and is having the best time.  He loves playing tether ball and also tug-of-war with Walter.  His new name is George and he can't stop smiling.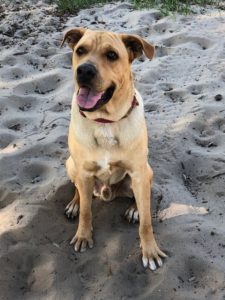 TONY
Tony's parents patiently waited for this adorable wrinkly guy to complete his heartworm treatment and he's now in his own home in Jacksonville.  We weren't sure how it would go, but from the very start Tony loved his new puppy sister, an 11-month old black lab, and she felt the same way.  They were soon running together in their backyard.  After less than a week together they're sharing bones and toys, he lets Kona have whatever is in his mouth, and they nap together in the same doggy bed.  His parents had Tony's new name picked out—Bear.  Bear and Kona will be visiting a park reserve where they can hike and a doggy park that offers swimming and an agility course.  When their parents are at work, a pet sitter comes each day to give them a mid-day break and play fetch with them.  Enjoy your happy, busy new life, Bear!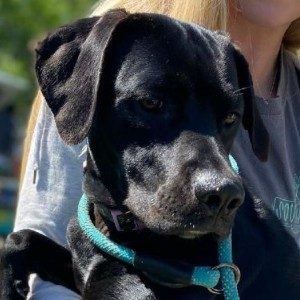 TILLY
Tilly's dad drove from Melbourne to meet our dogs at a recent PetSmart adoption event and bonded instantly with Tilly.  She's got a big backyard, goes for walks twice a day and is working on obedience training.  Dad even had a behaviorist come out to meet Tilly.  He is doing everything he possibly can to make her transition to her new home seamless.  Her name is now Bones because of the white bone-shaped patch of fur on her chest.  Dad said he thought he was adopting a dog but got a unicorn instead and he can't understand how she can be so perfect!  Bones has her own Instagram account – @rescuedbones – follow her and see how amazing she's doing with her training and her new fabulous life.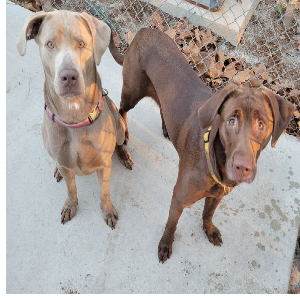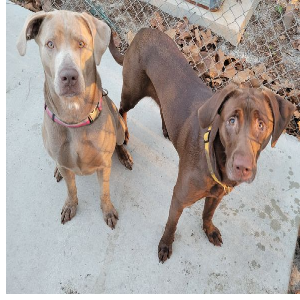 ELLIOTT & EMILY
Elliott & Emily are happy together in their forever home.  They loved their big fenced backyard and the many squirrels and lizards at their home visit.  Their family said they continue to love it and one of their favorite things to do is run in it.  Dad wanted to take the two for a car ride but Elliott was unsure about getting in so they're taking it slow and letting them realize they're in their permanent home now and will always be coming back to it.  As for their names, Elliott is staying the same but Emily is going to be either Emmy Lou or Ellie Mae.  Dad likes Ellie Mae and it's starting to stick.  The family said they're the best dogs and so lovable.  As we were leaving the home after the home visit, we knew we were leaving them in good hands. 
SMOKEY & ZEB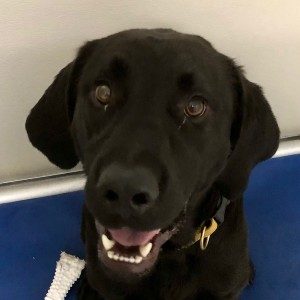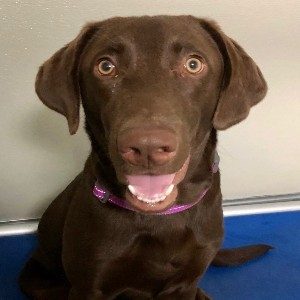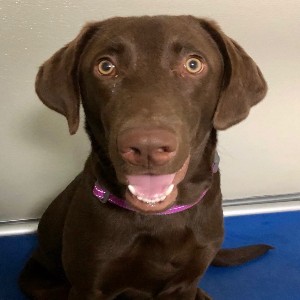 They didn't come to Houndhaven together but Smokey & Zeb have left together and become family.  They've joined their new dad, his 4 year old black lab and 14 year old shih-tzu who opened their hearts to these two young, goofy, enthusiastic boys.  It took a little adjustment period and thanks to dad's commitment and consistent training (his dogs are his priority), everyone is finding their place in the family and settling in together.  The 3 big guys play very well together, although some household items and landscaping may have suffered as a result!  Dad has kept us updated on their progress and he says Smokey–now Manolo–amazes him with his sweet, affectionate personality and Zeb–now Mars–is all energetic, lovable puppy.  Much thanks goes to their dad for giving these two guys a home and family. 
MALEFICENT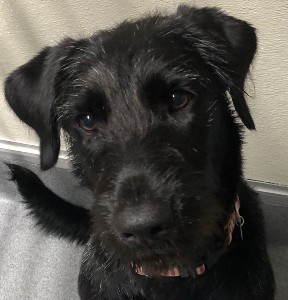 Miss Maleficent was a very popular girl while she was at Houndhaven, but we think we found her the perfect home. We've known her mom as a HH supporter for years, so when she and her family fell in love with Mal we knew we had to explore the opportunity. Mom, Dad and six year old "brother" were waiting expectantly at their home in Celebration when Mal came to visit. Within minutes Mal was following her brother around happily every time he got up to get her a new toy, and we just knew that they would be very fast friends. Dad works from home and Mom stays home to raise their son, so Mal will have lots of company. And, of course, Celebration has lots of walking areas and a nearby dog park which Mal loves. Her new name is Peggy, and her family is over the moon in love with her. From the pictures we have seen, we know she feels the same way. 🙂
GRAHAM
Goofy Graham has found himself a home with a volunteer who is home all day and her adult son. We have known her other son and his family for years, as they have adopted several dogs from HH and been very generous supporters of our work. Graham's new mama happily reported to me that he had been there two hours and already had chewed up a pair of her shoes! She said he is ALL puppy and very fun to watch. When I stopped by the other day, he spent most of the visit untying my tennis shoes so I am inclined to agree. He and the grandchildren have bonded, and Graham took a nap on top of one of the boys recently. He thinks the furniture is a lot nicer than his Kuranda bed at HH was, and I could tell that he will want for nothing, based on the Chewy boxes! Graham is keeping his name, and we are so happy that he found a home that will appreciate his adorable naughty ways!
RICHIE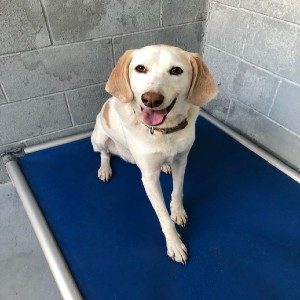 Richie won over his family with his smile when they came to meet him at one of our PetSmart adoption events. And he continued smiling and never stopped at his home visit. He just wanted kisses and to sit in his dad's lap. Since being in his home, his family said the puppy in him has really come out and he's very playful. Dad is a runner and the neighborhood has two dog parks so Richie will have the opportunity to burn off some of that puppy energy. He has been renamed Bolt and they said he's been a great dog.
BEARY BEAR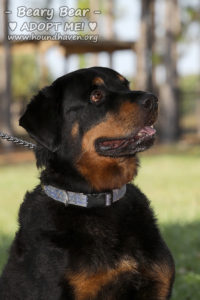 He had a long wait – 6 months – while he searched for the right family, but Beary Bear has a home! They had family discussions and everyone was in agreement that they wanted Bear to be a part of their family and they met him at PetSmart. Everyone was excited, especially his 15 year old human sister who was hoping Bear would eventually sleep with her. The family's two dogs (Blaze, f/k/a Mackenzie at Houndhaven and Reegan) were given baths so they would make a good impression on Bear when he came for his home visit. Bear and Blaze were instant buds and Reegan needed more time. Bear couldn't wait to go lizard hunting. Mom said he is adjusting nicely and has even begun to win Reegan over. Bear is going to have the best life possible from now on.
YOYO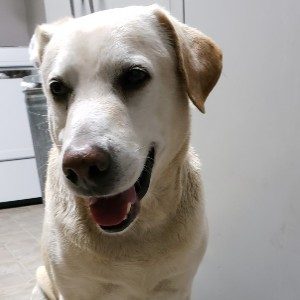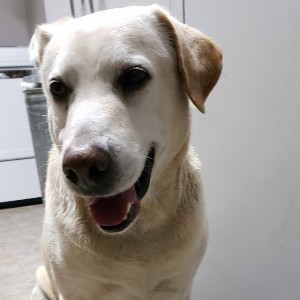 Yoyo has been adopted by a previous adopter. He lives with Findley and Zoey (both are from Houndhaven and Zoey was Cher/Katy when she was with us). Mellow Yoyo didn't mind any attempts at humping by Findley and he respected Zoey and gave her space at the home visit. Yoyo reminds his mom of one of her previous dogs both in looks and personality. She reports that after a week in his new home, Yoyo (now Harley) and Findley are still buddies and that Zoey and Harley are still adjusting but she isn't worried and said she's sure they'll end up being best friends. Mom said he's the perfect fit!
THOR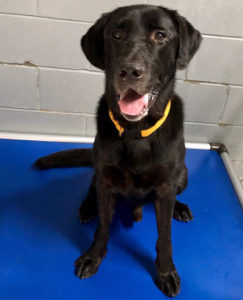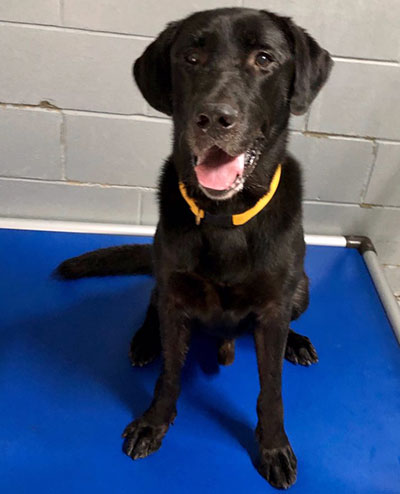 Thor's new dad came to our adoption events multiple times to visit him and just loved him from the start.   He said Thor would be a great buddy and walking partner.  Thor and his dad live across the street from the West Orange Trail and plans are for the two to walk the trail often.  Thor's adult human sister was at the home visit to meet him.  She's a vet tech and will help out.  Thor wasn't intimidated by the stairs in his new home and wasted no time checking out the second floor.  Dad got his wish to have a dog to watch the Super Bowl with him!  Congratulations to both! 
ARIBELLA & ENSLEY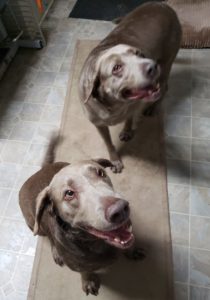 Aribella & Ensley are living the island beach life together thanks to their new parents.  Their community is very dog friendly with numerous restaurants with outdoor dining that welcome dogs and the dog beach is nearby.  They've got a pool and boat as well, and their parents are avid walkers so the two will be getting a lot of exercise.  Mom & dad said Aribella is always at their side, usually in search of a belly rub & Ensley is very affectionate too and enjoys carrying her parents' shoes to bed with her (she doesn't chew them).  They said the two dogs couldn't be sweeter and they're thrilled to have Aribella & Ensley a part of their lives. 
HOPE ANN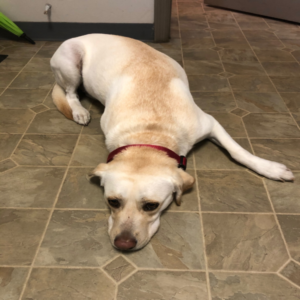 Hope was a resident at Houndhaven for just a very short time before she was adopted.  When her new family came to the shelter to meet her she was still very nervous, but when she entered her new home and backyard she was a different dog.  She loved running back and forth in their large fenced yard and chasing a tennis ball.  The family looks forward to taking Hope many places with them, like the farmer's market, waterfront park and visiting the homes of other family members.  Hope is going to be a busy, happy girl.
JASON
Jason was on his best behavior from the very start of his home visit.  His new family was impressed by how well he walked with his new doggy brother and he sat nicely for treats.  He found tennis balls in the backyard and showed everyone how fast he can run and bring back the ball.  It was unanimous by the whole family that Jason was a keeper!  His good behavior has continued.  His family said he's been amazing!  No accidents in the house, loves retrieving balls, and chews bones only.  He's been to the groomer and will be attending a training program later this month.  Jason is now Storm and his family said they're thrilled to have him home with them.
JAKE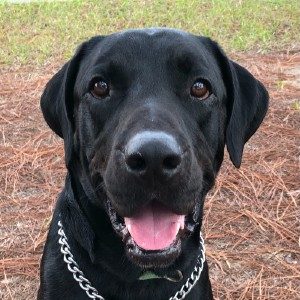 Jake's family pulled off a fantastic Christmas surprise.  Jake's new dad met him one Saturday at PetSmart and just knew that Jake was his dog.  He even went back the following Saturday to spend time with him again, but was disappointed when our volunteers—who were in on the surprise—informed him Jake had a home visit scheduled with another applicant.  In the meantime, the rest of the family had already made a secret trip to the shelter along with their dog Tucker (he was Mason Dixon when he was at Houndhaven).  The two dogs got on well together and a home visit was scheduled.  Dad was totally surprised when he opened the front door and Jake was standing on the doorstep!  Jake is a sweetie who sits, gives everyone his paw and loves belly rubs. 
WAVERLY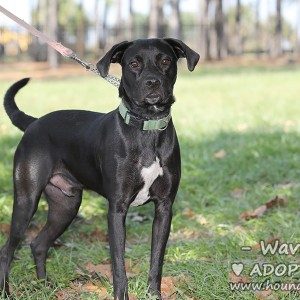 After meeting Waverly at PetSmart, his new family fell in love with his sweet personality and felt he would be the perfect first dog for them.  At his home visit, he did great with the three kids playing with his new toys.  He showed everyone how smart he is by demonstrating "sit" and "shake".  They're keeping his name.  His family said he's adjusting nicely and they've learned he loves to snuggle!  He's also enjoying all the attention he's receiving from the three kids.  His family said they are grateful to have the opportunity to love Waverly.
TUCKER
Tucker has a large family of five humans, two doggy sisters and a kitty brother. At his home visit he discovered that he loves to chase tennis balls and jump into pools. His family said he's gotten to do those things and more–he's gone for walks and taken car rides to pick up his human siblings from school. He's done great with everything. Tucker (his name is staying Tucker) and his hound sister love racing around the yard together and he's very respectful of his smaller beagle mix sister's size when he plays with her. His family said they feel sorry for whoever abandoned Tucker because they missed out on a good one!
ARIEL
Ariel is in her new home and is the happiest girl. She has a mom and dad that love her and will spoil her. As soon as she walked in the door she made herself right at home. She found all her dog beds and decided she was in the perfect home with the perfect family. Her new name is Gabby. On her first afternoon at home she went for a walk to get to know the neighborhood and for a ride in her golf cart (which she loved) and settled in for a nap back at home—Gabby's idea of a great afternoon.
M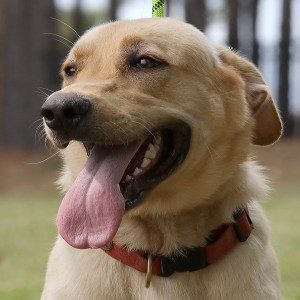 AX
 Our buddy Max is settling in with his new family. They're friends with one of our long-time volunteers who sent them a photo and video of Max. That's all it took—they put their application in immediately. They're partial to yellow labs and have had several in the past. Max has a fenced backyard to run and play in. He has lots of daily walks and love coming his way. His parents say he's just great. Congratulations to Max.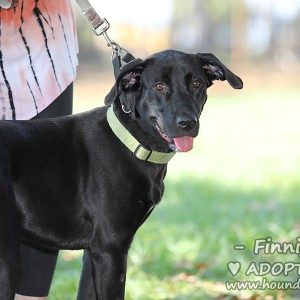 FINNIGAN
Finnigan has been adopted.  His family rescued an American Bulldog puppy a year ago.  They wanted to add another dog to their family because they enjoyed raising Ferguson so much and he needed a buddy to run around and play with.  They felt Finnigan was adorable and with him being the same age and having similar qualities—playful, friendly and funny—that he would be a great buddy for Ferguson.  And their instincts were right.  Finnigan and Ferguson are inseparable.  Finnigan's new name is Busby.  There are also three family cats and Busby ignores them—which works out just fine.  Things are going well.  Good boy, Busby!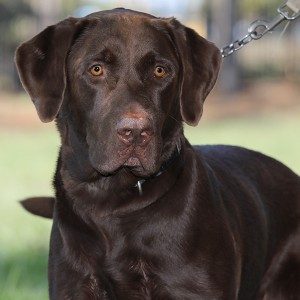 CASH
Cash had one of those record short stays at Houndhaven.  The photographer who has taken such great photos for our website came to do a photo session for our newest dogs, met Cash and fell in love.  He is now Obi and has joined HH alum Ursa (formerly known as Belarus).  The two dogs are getting along great.  They nap together and have even snoozed nose to nose.  They also seem to enjoy sleeping on mom!  We don't think she minds at all.  Happy tails to Obi, Ursa and their parents!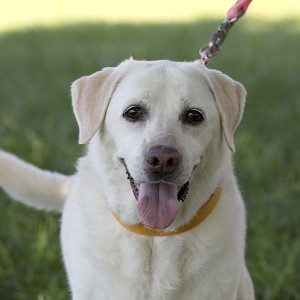 LIZBETH
It was a three-hour drive, but Lizbeth didn't mind because she was on her way to her forever home and her new mom and dad were waiting for her to arrive. When she got there, her tail never stopped wagging. Her family had been looking for a year when they said they saw Lizbeth's sweet face online. She'll be getting daily walks on a paved walking trail in her community where she'll be able to socialize with other dogs. And of course, she'll have mom & dad's undivided attention. They've added an "a" to her name and she's now Lizabeth. She's a happy girl and settling in well.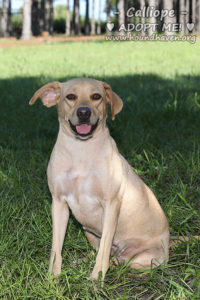 CALLIOPE
Although they didn't know what to make of her when she first got to their home, former Houndhaven dogs Bingo and Brady Boy have welcomed Calliope to their family.  Brady loves to play and they were hoping to find a dog that would be his playmate.  Not only does Callie (her new name) love to play with Brady, she has so much energy she's wearing him out.  The two are having a blast chasing balls in the yard.  And while Bingo isn't as playful, he sweetly slept next to Callie's crate on her first night.   She's discovered she has a kitty brother, too and he and Callie are taking it one day at a time, but they will get there.   Mom said Callie is the sweetest girl.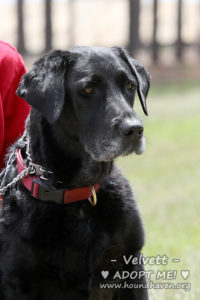 VELVETT
Everyone at Houndhaven knows just how much Velvett loves water.  She also loves children.  And she thinks it's pretty great that her family has two children (a boy and a girl) and that her new brother loves playing with the hose and the kiddie pools outside, and he has been so excited to have Velvett come join in on the fun.  She's got a new collar and lots of toys.  At the home visit she thought all the stuffed animals in the kids' bedrooms were for her, too.  The family enjoys hiking and meeting friends at the park and will bring Velvett along on these outings.  She's getting all the belly rubs she wants.  It's wonderful that Velvett has all her favorite things now thanks to her new family.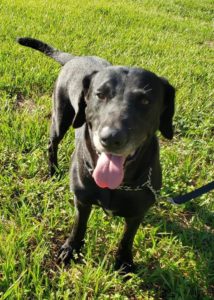 MILLY
Milly walked into the kitchen at the shelter and while there were other people there, she went directly to the person who has now become her new dad.  She was a girl who knew what she wanted and her tail never stopped wagging as she looked up at him adoringly.  Her new name is Jasmine.  HH alum Kona (f/k/a Fawn) came with her family to meet Jasmine at her home visit and they got along well.  Kona wanted so badly for Jasmine to play tug, but Jasmine wasn't interested in the toys that day.  Dad said she's adapting well and enjoys sitting on the couch with him and loves begging for treats.  Great work choosing your new dad, Jasmine!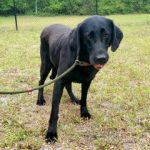 BRECK & BROCK
Breck & Brock have been adopted and are doing good in their new home.  Their parents work from home now and knew they wanted to share their home.  They actually looked for a bonded pair and knew at first sight they wanted Breck and Brock.  At their home visit Brock explored the house and soon had his new toys all over the place while Breck found a comfy spot to watch everyone.  Mom and dad said as the days go on Breck is making progress and has started playing with her toys, too.  They're willing to give Breck all the time she needs.  Breck is now Dutchess and Brock is Duke.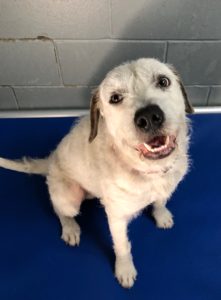 JENNINGS
 Jennings is now at his new home.  His family had originally met him at animal control and fell in love, but he needed to come to Houndhaven to have a medical issue fixed.  They were delighted to hear that he was with us because they had already fillout out our application.  It was perfect timing as his family's fence was completed just before his home visit. It didn't take long for him to want belly rubs and lap time with his parents. His mom and dad have named him Bentley and they said he's loving and sweet, loves to sleep on the bed and cuddle on the couch. He has a wonderful new life!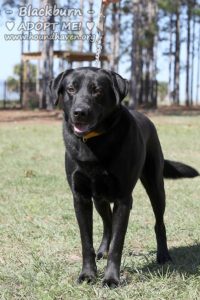 BLACKBURN
Handsome Blackburn is settling in at his new home, becoming more comfortable as each day passes. His mom works from home so he's enjoying being with her and going on their twice daily walks together. He has a large fenced yard for play time and at the home visit he made it his mission to inaugurate every plant and flower in it! Since recently losing her dog of 14+ years, mom said she needed another soul in her home to love and care for which is what Blackburn needed and he has a lot of love to give in return, so it worked out great for both.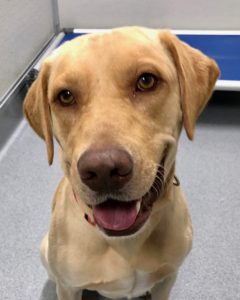 BARON
Baron has a forever family waiting for him. Once the vet gives him the "all clear" from his heartworm treatment, he'll get to go to his new home. At the home visit, he was very sweet, calm and very respectful of his family's baby. He sat nicely for homemade doggie cookies and decided he likes soft squeaky toys. He's got a large, fenced yard and his dad can't wait for him to be able to resume normal activities so they can play fetch with a tennis ball. It was difficult for his family to say goodbye to Baron, but it's not for long as they'll be able to pick him up at Houndhaven in just a few weeks.
LOGGINS
Loggins' new name is Bolton, and his parents have been wanting to expand their family for a while and find a brother for their lab Blue. He will have his choice of couches and also beds once he braves the stairs, and they hope he'll also learn to love the water as much as Blue does. As his home visit was over, Bolton was starting out on his first walk to the beach (just a block away from his home) with his family. They said he's coming out of his shell more each day and is even more fun and loving than ever.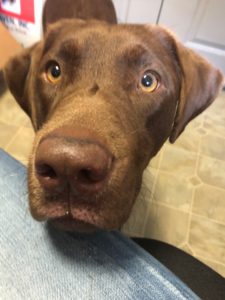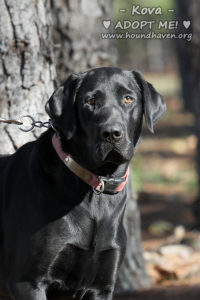 MOLLY & KOVA
Molly & Kova's new parents said their house was empty as they lost both of their sweet dogs in the past three months (one was Houndhaven alum Raven). Mom is a teacher and at home right now so they thought this was the right time to adopt, and when they saw the Facebook videos of Molly & Kova, they fell in love. Their son and his dog Grady are visiting, so Molly & Kova got to meet them and the three dogs did really well together. Grady & Kova took turns running up and down the stairs, but Molly will need a bit more time before she joins in on that activity. Molly's name is staying the same but Kova's new name is Colby. Their first night in their new home went incredibly well.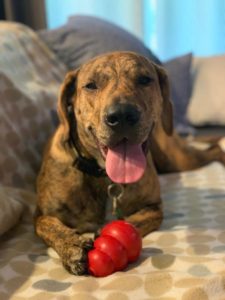 BRUNO
Bruno (originally Brisket) was posted on our website's available dogs list for a total of about five minutes when one of our applicants contacted us about adopting him. He came out to the shelter that same day to meet Bruno and a few days later Bruno was in his new home. Dad works primarily from home and is looking forward to taking Bruno on walks and hiking trips. And Bruno will have lots of doggy friends to play with as, besides going to the nearby dog parks, a golden lives next door to Bruno and the next house over has four dogs. Bruno's name is staying the same. Dad now has a best friend for life in Bruno.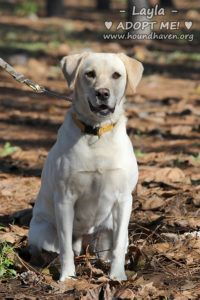 LAYLA
There were unlimited belly rubs for Layla from her whole family—mom, dad and sister—at her home visit, and at least one family member will almost always be home to give her as many kisses, snuggles and belly rubs as she wants. Layla is living in pet-friendly and walkable Celebration. Besides going on lots of walks daily, she's been enjoying playing fetch with her new toys and just having fun running around the house with various toys in her mouth making happy noises and wagging her tail the whole time.
BLADE
Our little buddy Blade is enjoying life as the center of attention in his new home. Right now, he's spending the most time with dad as mom is still working. Dad had a tennis ball waiting for him and plans on teaching Blade to play catch. Blade's parents have sent us an update: Things are going very well and he's a very good boy. They told us he loves running in his fenced backyard and seems to be very happy. They've renamed him Toby and said he's a very good fit for their family. Thank you to his parents for giving this sweet pup a great home. Congratulations, Toby.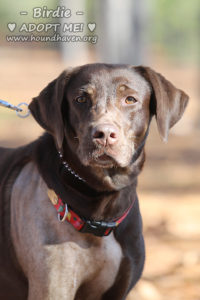 BIRDIE
Miss Birdie has finally recuperated from her leg surgeries, and she's officially been adopted by long-time friends of Houndhaven.  She will be joining Houndhaven alum Harry (formerly Potter), Fred the macaw, and two feral cats. This family has adopted three other Houndhaven dogs previously. Birdie and Harry get along well (even if Birdie did steal Harry's chicken strip that he was saving) and Birdie is a real daddy's girl. The first time they met she fell asleep with her head resting on dad's foot. She's going to enjoy frequent camping trips with her new family. Birdie said she's glad for that e-collar to be off–she has places to see and a family to love.

WINSTON & HARPER
Winston and Harper get to continue their life together looking after each other. They also have new parents and two adorable girls (ages 12 and 7) to look after now, too. While Harper was excited and happy, she showed it in a quieter way. But Winston couldn't contain himself. He was enthusiastic about everything–he smothered the girls with kisses, played in his water bowl and splashed most of the water out of it in the process, and ran up and down the steps. Who knew Winston could even move that fast?! The two will stay officially Winston and Harper, but their girls already had special nicknames picked out for them. Winston will be Winnie after Winnie the Pooh and Harper will be known as Harp. Mom and dad are both animal care professionals and the whole family is very active so that will help with Winston & Harper getting to their weight loss goal. This happy home is exactly where these two were meant to be.

CERESE
Although at first Cerese was a little unsure of her new puppy brother–Fred, a 5 month old golden doodle–it didn't take long before the two were starting to play together, and within an hour they were sharing a doggy bed. There are also four humans (parents and sisters 11 and 12 years old) and two cats in the family. The cats have their own room and decided to stay hidden during the home visit. Fred sleeps in their parents' bedroom and the plan is for Cerese (now Mazy) to sleep with one of the girls. The family said they love to spoil their pets and Mazy thinks that's just perfect.

SISSI
Sweet Sissi had a long ride to her home visit but once there decided it had been worth it. She had a nice yard with lots of good smells, a comfy bed, snacks and even a toy waiting. She chose her favorite spots and decided that the bed was "juuust right". Mom and Dad doted on her, and she and Dad (who is retired) made plans for all the things they would do together while Mom was at work. Her tail wagged more than it has all three months at HH! Unfortunately, Sissi has to have surgery on Monday for a torn ACL, but she will get to go home a couple of weeks after surgery if all goes well. Once that happens we think Sissi will not look back and will have a terrific life with her new family!

Frankie
Frankie's new mom felt a special bond with Frankie since he recently lost his human and she recently lost her dog (Houndhaven's Sawyer Sr). The outcome has been the best that any of us could have hoped for. She said it's as if Frankie has lived there his entire life. All the stress he felt from losing his home has disappeared and he is the happiest dog ever and his tail hasn't stopped wagging. He's getting along with the other dogs and is very well behaved. Mom said his favorite thing in the world is destroying toys 😊. She said he's such a great addition to his new home and family. Congrats, Frankie!
JINGO
 After experiencing a lot of loss in her life this year, Jingo's new mom wasn't sure she was going to get another dog, but she quickly realized how much she missed having a dog in her home.  (She recently lost HH alum Liam.)  Upon meeting, it was love at first sight for her and Jingo.  He was very polite at his home visit.  He approved of his new dog beds and his large backyard, and he LOVED the attention from mom—his tail never stopped wagging.  He's keeping his name, and the two of them will be joining mom's friends and their dogs for group walks around the neighborhood.  Jingo, we wish you and your mom many, many happy times together.

LANCE
Lance found himself the most perfect home. His parents said they were looking to have a second fuzzy face around and a forever playmate for their 4 ½ year old German Shepherd who also survived parvo just like Lance. They said it takes a big heart and a brave soul to fight through it and that was the spirit they were looking for. Lance's new name is Yoshi and he's learning how to shake, is working on his potty training and follows his big brother Rico everywhere. Rico has taken him under his wing. We think Yoshi is going to grow up to look just like Rico, too.

ESTELLE
Estelle's new mom is Joyce, a long time HH volunteer and friend who lost her sweet Kiko (also a Houndhaven alum) a while back. We were all waiting for the perfect fit and Estelle made the cut! Joyce started out as Estelle's foster mom, but in a matter of just days she knew Estelle would be her forever dog. We're so happy for these two.  Estelle has made great progress, losing 11 pounds so far in Joyce's care!! Congratulations, Estelle!
 
NICKI
As volunteers at Houndhaven, we see so many great dogs come to the shelter and sometimes there's just an instant connection with a particular dog. That's what happened when Nicki and her volunteer mom met. As a result, Nicki didn't have to stay with us very long and she's in her forever home with her very own mom and dad. They're all looking forward to going on car rides, long walks along Lake Minneola, and just relaxing together. Besides having that special bond with her mom, we've heard that Nicki (now Nala) is already in love with her dad, too! 

TOBY
Toby's mom is a Houndhaven volunteer who has helped take care of him since the day he came to the shelter three months ago. She saw all his wonderful qualities and what a super smart, fun dog he is and enjoyed handling him. She felt a connection to Toby and has brought him into her family of two senior jack russells and six cats! She missed having an athletic dog and Toby certainly is athletic with his love of exercise, playing ball and fetching. Toby and his mom have a special bond.

ZOEY
Zoey has a fantastic home.  Big brother golden Tyson will have to get used to having an adoring little sister around.  Zoey tried her hardest to get his attention—she jumped on him, laid down in front of him and even tried nipping his ears.  She is part of an active family that hikes and goes to the doggie beach which is just a few minutes from home.  They plan to start taking Zoey kayaking while she is young so she gets comfortable with it.  Her new name is Olive.  Things are going great and her parents are very happy with that little pup.