Type: Lab
Age: 10 months Old
Sex:  Male
Size:  54 lbs.
Color:  Black
10 month old cutie Bruno is a male black lab.  He and fellow Houndhaven resident Granger are not related but are like two peas in a pod.  They look alike and are best buddies in the play yard together.
Bruno's original owners could not keep him because they had family members that were apparently allergic to him.  He was in a foster home for a time and then came to Houndhaven to find his forever home. 
Super sweet and playful, Bruno has actually been through a training course in the past and knows some commands, but he is still definitely all puppy.  He weighs 54 lbs. right now.  He can walk nicely on a leash but will pull to get to squirrels or cats.  Bruno is heartworm negative and will be neutered soon.  This super boy loves people and is housebroken.
Arrived:  September 2 2022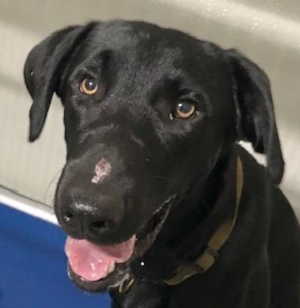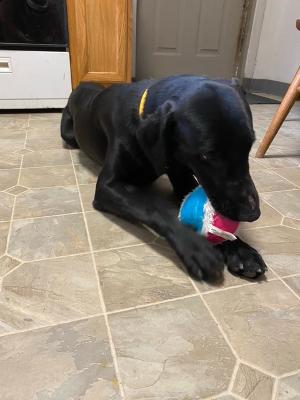 Complete Adoption Form For This Dog