Type: LabX
Age:  1 Years Old
Sex:  Female
Size:  36 lbs.
Color:  Chocolate
Pretty Yardley is a very good girl.  She loves human attention and is friendly to everyone she meets.  She's a female chocolate lab mix. 
Yardley weighs 36 lbs. and came to Houndhaven from animal control in Florida's Panhandle.  She's about 1 year old and had been a stray.  We suspect she and Journey are sisters.  Yardley tested negative for heartworms and she is scheduled to be spayed soon. 
We've already brought her up to date on vaccines and started her on monthly heartworm prevention.  If you adopt sweet Yardley, she will love you forever.  Please review our policies and submit a completed application.
Arrived:  August 7 2022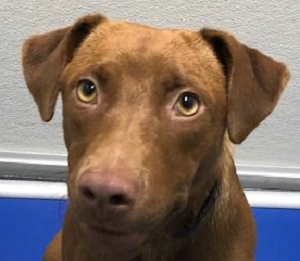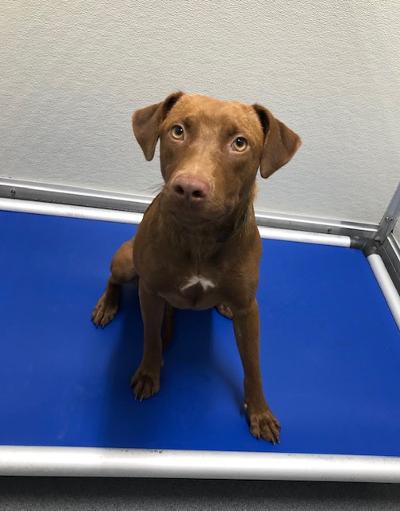 Complete Adoption Form For This Dog