Type:  Lab Mix
Age: 8-10 Weeks Old
Sex:  Male
Size:  10 lbs.
Color:  Yellow
Our Calvin & Hobbes are two of the cutest, snuggliest little characters.  They're just precious and adorable and love to nap tangled up with each other.
These two little guys are male yellow lab mixes, estimated to be between 8-10 weeks old, and were strays in northern Florida before coming to us from animal control.  Calvin weighs 10 lbs. currently and appears to be the more curious of the two (he squeezed himself through a slot for a water bowl and escaped his kennel one morning) while Hobbes, who weighs 12.4 lbs., would rather assess the situation first (he preferred the safety of their kennel that day).  
These pupsters are simply hard to resist and we love cuddling with them.  We even have a stroller for them at Houndhaven to take them out for a walk.  While it would be wonderful to find a home for them together, they can be adopted separately.  To apply for Calvin or Hobbes, review our policy and submit a completed application.
Arrived:  April 16 2022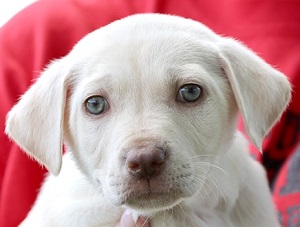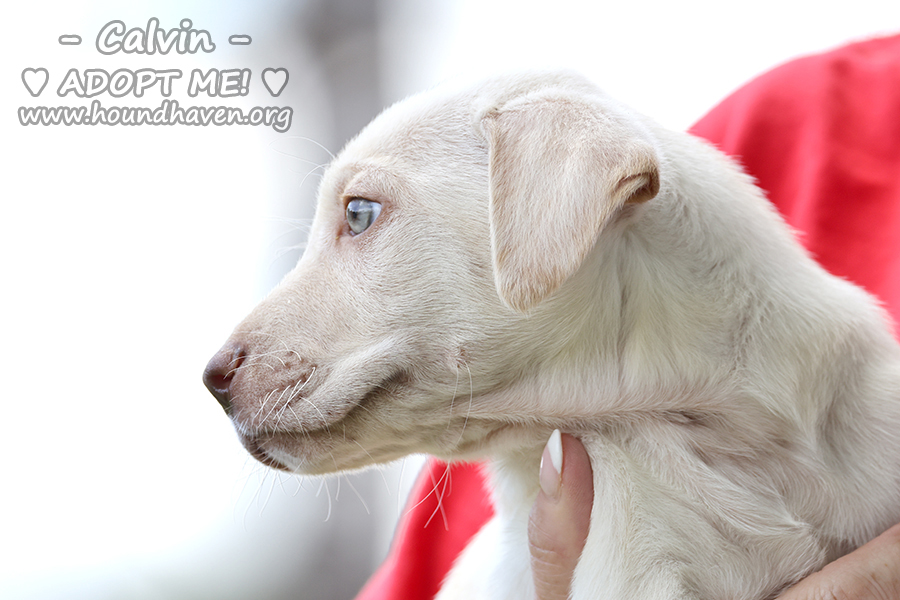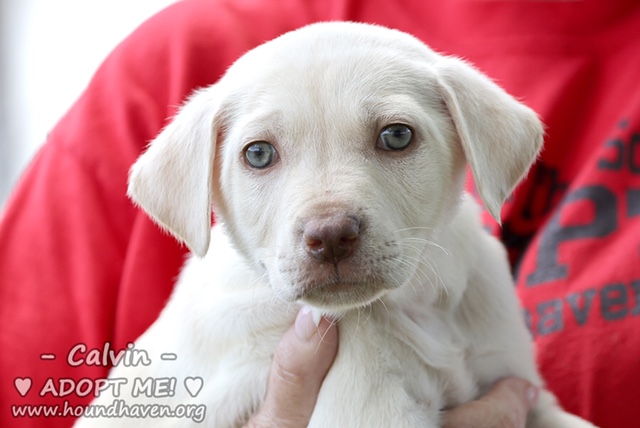 Complete Adoption Form For This Dog